self-improving summer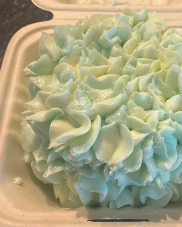 The COVID-19 pandemic has been going on for nearly 18 months now, and it has definitely been one of the most stressful times any of us has been through. For most of this, the summer was a time to unwind and relax.
We all have different methods of coping with stress, and for many people it is to be creative. Sophomores Ella Hibbard and Allie Heidemann both let out their creativity this summer with some fun endeavors.
Hibbard continued her pursuit into baking over summer vacation.
"Baking is a hobby that I have enjoyed for over 4 years," Hibbard said. "[This summer] I experimented in baking with different flavor combinations and presentations."
Hibbard no longer finds basic baking challenging, instead she finds difficulty elsewhere in the hobby.
"The baking part is easy, but choosing the right flavor combinations has been difficult. However, I love baking and always enjoy it," Hibbard said.
Hibbard has some advice for people who are looking to get into baking: "Follow the recipe and don't get dis- couraged if it doesn't turn out. Baking is trial and error."
Heidemann's creative interests lie in photography. This summer, she started not only taking pictures but also adjusting and editing the pictures she took.
"I've been taking pictures for as long as I can remember, so it is not anything new to me. When I was little, I would steal my sister's old camera and take pictures of nearly anything I could find that would stand still," Heidemann said. "It wasn't until a couple of years ago that I was gifted a real camera. Ever since then, I have been taking pictures of all sorts of animals.  Although I have been taking pictures for a while, this summer was actually the first time I started to really focus on my editing each photo."
For Heidemann, photography was a way for her to destress this summer.
"Photography has always been one of my favorite hobbies. I enjoy taking time out of my day to just relax and take pictures of all the beautiful wildlife."
Heidemann has used her interest in photography to spend time outside in nature and improve her photography skills at the same time.
"As a whole, I am very pleased with the pictures I have taken this summer. I was lucky enough to see lots of wildlife and to have the time to really focus on editing
each picture I took," Heidemann said. "Although I use very basic software, I can still see a major difference in the quality of the pictures I edit. I hope to carry these new skills on with me and to improve even more in the future."
Heidemann also had advice for people who are interested in photography: "I would advise them to stay patient. Sometimes it takes multiple photoshoots to find a picture you are truly proud of."
About the Writer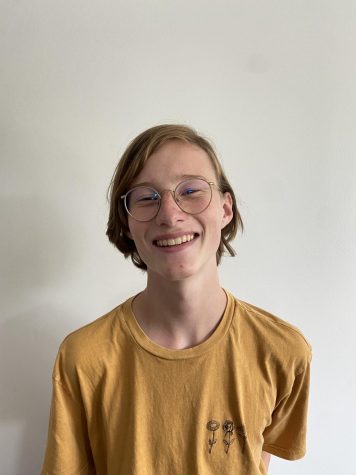 Isaac Hudson, Staff Writer


Isaac Hudson is a sophomore and this is his second year on staff. He is also in a leadership position in the school Latin club. He is a dedicated plant...