WHICH FRIEND ARE YOU?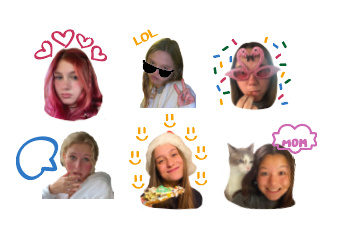 THE FLIRT:
Kate Bowersox, 11
"She doesn't even try to be flirty, she just is." – Kendall
"You can catch her carrying rose quartz at all times." – Nikki
THE LIFE OF THE PARTY:
Alli Kornfeind, 11
"You could literally suggest any- thing to Alli and she would be up for it, no matter how bad the idea is." – Kendall
"Ask Alli to do anything and her response will be 'Bet.'" – Kate
THE COMIC RELIEF:
Nikki Walters, 11
"She's always laugh- ing, and laughs at her own jokes even when they're not funny." – Hayes
"She mooned our softball coaches— actually she's mooned most people I know." – Alli
THE OVERSHARER:
"She told us her entire life story the first day she met us."- Nikki
"If you told her some- thing, there's a good chance we've heard about it too." – Kendall
"Kendall always gets mad at [me and Nikki] because we're obviously Dumb and Dumber over here, and Kendall is super sophisticated, so she gets mad so easily no matter what we do." – Alli
"Her snack of choice is straight up radishes— I feel like that speak for itself." – Kate
THE GULLIBLE SWEETHEART:
Connelly Kilgore, 11
"In the beginning of our friend- ship, we lied to her and told her that there was an initiation and that she has to sit on the floor instead of at the table with us— and she actually did it." – Hayes
"She asked us all to go out to breakfast for her birthday, but we already had a surprise break- fast planned for her, so we all told her 'No' and she didn't even question it." – Kendall
About the Writer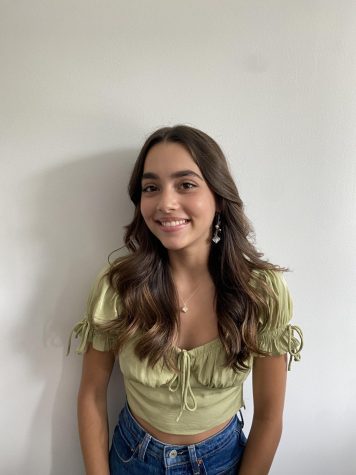 Ayesha Khan, Design Editor


Ayesha Khan is a junior and is design editor. In addition, she is a part of the Tigerette Dance Team and dances competitively at Le Dance Studio. Ayesha...