Dance With Me Tonight
Students display talents at Spring Show
The lights in the Performing Arts Center flash, signaling to the audience that the show is about to begin.
The spectators find their seats. It's crowded, and there aren't many seats left anywhere in the auditorium.
The lights finally dim, and when they illuminate again, the Chambers perform "Dance With Me Tonight."
The audience settles in and enjoys the performance, but not many of them understand how much work actually goes into Spring Show.
Weeks before this moment, members of the various groups rehearsed every day to learn the more than 30 numbers that make up the show.
And years after this show, the performers — most likely the seniors — will remember this as their final production at Blue Valley.
The Choir Newbie: Noah Kahn
Freshman Noah Kahn said because Spring Show includes more modern music, groups get the opportunity to choose their numbers.
"The soloists get to choose their own songs," he said. "Each group came up with a list of songs we wanted to do, and if [choir teacher Marsha] Moeller could find an arrangement, we'd vote on it."
Kahn said the inclusion of more modern music draws more people to the show, so choir uses it as an opportunity to showcase its talent.
"The goal is to show the school what the choir department is about, because oftentimes the arts are outshined by the other activities at our school, especially sports."
In order to make sure Spring Show is the best it can be, Kahn said there are a lot of rehearsals.
"We started practicing after solo and ensemble festival, so about five weeks," he said. "We've practiced in class. Also, the week of, we had a few out-of-school practices."
Out of all the numbers he is in — the "Newsies" medley, 42nd Street opening tap number, "We Go Together," "Jersey Boys" Medley and "I Hope You Dance"— Kahn said the 42nd Street tap number is his favorite.
"I really like the tap because it's a small number with not a lot of people," he said. "We worked really hard on it for musical, so I'm glad we get to do it again."
Although there have been difficulties in the production of Spring Show, Kahn said it turned out to be a strong show for choir.
"We really don't know the harmonies for Jersey Boys, so that number could have been better, but the solos were amazing," he said. "I also love ABBA, so the 'Mama Mia!' medley is a win. "Our Favorite Son" has amazing choreography. 'Dance With Me Tonight' is also very strong."
Kahn said because Spring Show also tends to showcase the seniors, it is enjoyable to have an opportunity to have one last performance with them.
"It's kind of sad — especially since the seniors leave after this performance — but it's been really fun doing this show with them."
The Choir Upcomer: Taylor Farnan
Sophomore Taylor Farnan said the choir members learned a lot of numbers in a very short period of time for this year's Spring Show.
"I think we had much more time last year, but we've only had about two or three weeks to get about thirty numbers ready — which involves quite a lot of rehearsal."
Farnan said she is in six numbers — including a solo.
"I'm in two numbers for the sophomore and freshman combined choirs, and those are 'Diamonds Are A Girl's Best Friend' and 'We Go Together from Grease,' she said. "I'm in two Classy Ladies numbers, which are a Disney Princess Medley and 'Forget You' by Cee Lo Green. I'm also doing a solo and a Classy Ladies dance captains' number.
Although Farnan said she is in a variety of different numbers, her favorite is one that focuses on dance.
"I really like the dance captains number, which is 'Dear Future Husband' by Meghan Trainor," she said. "It's just really fun and I like focusing on the dance more because we don't sing in that number."
Farnan said because of what little time there was to prepare for Spring Show, she likes the time frame of the musical a little bit more.
"I would have to say that I like the musical better just because it was more relaxed," she said. "We had much more time and I got to spend a lot more time with everyone in the cast."
Farnan said that just like the musical, the choir becomes a family, and she believes this bond is portrayed in the final song of Spring Show.
"The last song is probably the strongest number," she said. "It's called 'I Hope You Dance.' All the choirs do it and I think it shows that even though we are in different classes, we are all still a family."
Farnan said that because the choir becomes so close-knit, it is sad for everyone when the seniors leave.
"We have Senior Circle just like we did before the musical, which is where the seniors do shoutouts about how much they will miss us," she said. "It's their last performance, so it's really sad, but it's also really fun."
The Choir Golden Boy: Lance Jewett
As a lead role in the musical and one of the soloists in Spring Show, junior Lance Jewett said the two productions are very different.
"It is a lot different than the musical because we spend way more time outside of school on musical, as well as a greater totally expanse of time — three months as opposed to one month," he said. "At the same time, however, they are both large-scale productions with lots of dancing and excessive sweating."
Jewett said he is in eight total numbers — "Dance With Me Tonight," "Newsies," "Jersey Boys," "Pompeii," "Sunday Morning," "Favorite Son," "Dark Knight" and "I Hope You Dance" — but that "Favorite Son" is his favorite and also the strongest.
"We've been perfecting it since September and since it's not new, the movement and vocals are more muscle memory," he said. "People don't appear to be frantically trying to remember the next step or their vocal part."
Jewett said because they have spent at least five hours on each piece, Spring Show requires a lot of rehearsals, which can be a struggle for many students.
"I think the most difficult challenge to overcome is balancing class work and other activities with rehearsal scheduling," he said. It takes time to be able to perform these pieces well. It's a big commitment to make when you're in multiple groups, but I couldn't imagine spending the end of my year any other way."
Jewett said Spring Show represents an even greater piece of the entire department.
"Not all of us are the best football players you've ever seen, or the smartest mathematicians in the world," he said. "But, it never ceases to amaze me how over 150 high school kids can work their rear ends off for three weeks and put on a 34 song show with huge dance numbers, tough vocals, and dozens of costume pieces. We work hard for what we do, and we get better and better every day. I can guarantee BVHS will produce more alumni on Broadway and television than it will produce professional athletes."
The Choir Veteran: Madeline Wadley
Senior Madeline Wadley said that this year, she is in the most numbers of any choir member.
"I am in 'Dance With Me Tonight,' 'Girls Gone ABBA (a Mama Mia! medley),' 'Jet Set,' 'Pompeii,' 'Shake it Out,' 'Good Riddance,' 'Candyman,' 'I Hope You Dance,' 'Favorite Son,' and two tap dances from [the musical] 42nd Street: the opening and 'Go Into Your Dance.'"
Wadley said that with this many numbers, there was a lot of choreography to learn, but a few numbers from past shows were used as well.
"Most of [the numbers] we just learned these past few weeks, but 'Favorite Son' we learned at the beginning of the year," she said. "Also, we brought back our tap numbers from the musical."
Wadley said that she likes all the numbers she is in, but "Girls Gone ABBA" is her favorite.
"We had to learn our Girls Gone ABBA dance a week before the show, so it was really difficult to teach 50 girls a dance in a short amount of time," she said. "However, it's still my favorite because we get to wear disco costumes and the songs are so much fun."
Having been a part of the musical as well, Wadley said there are a lot of differences between it and Spring Show.
"We get to choose a variety of songs [for Spring Show], not just Broadway songs, and it's also a little less cohesive."
Wadley said Spring Show is a bittersweet event for everyone involved in it.
"The show is very sentimental to all of us because it puts together all of the hard work that we have done,."
fter all of the shows Wadley has been in her four years at BV, she said one stands out above all the rest.
"It is one of our best shows that we have performed at Blue Valley," she said. "I will always remember it."
About the Contributors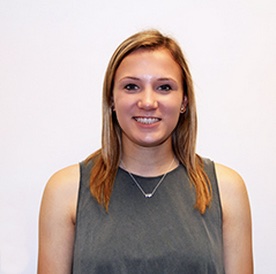 Maddie Davis, Co-Editor
Maddie Davis is the Co-Editor of the "Tiger Print." She enjoys soccer, writing, photography, designing and music. (If you ever want music recommendations,...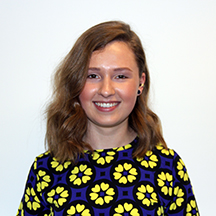 Sophia Ragomo, Photo Editor
Sophia Ragomo is the Photo Editor of "The Tiger Print." She likes taking pictures...a lot. Besides working on the newspaper, she is a member of Rep...