So many countries, so little time
Blue Valley sophomore reflects on world travels
In the summer of 2015, sophomore Marc Rohaut visited Europe. However, he didn't go sightseeing. For Rohaut, this trip to Europe is nothing more than a habit he looks forward to every year.
"I visit Europe two times every year," said Rohaut. "I have a house there, and also the majority of my family lives there."
Rohaut is accustomed to being all over the world — he was born in Alicante, Spain, and he was traveling by the time he was 2 weeks old. He has lived in five countries — the United States, Spain, France, Costa Rica and Switzerland.
"Every part is different and there are always new things to learn," Rohaut said. "It's very educational and exposes you to many new people. You become less judgmental and realize there are different things in the world to appreciate other than America. Many people here who have not left the U.S. have this same mentality judgmental mentality, but they just haven't been exposed enough to appreciate what they have."
Rohaut said his favorite country he has lived in was Costa Rica. He lived in the small country in Latin America for a little over a year.
"I got to meet new people and discover a different culture and lifestyle," Rohaut said. "It is very laid back. Also, the school there was open with no hallways, and you could pick fruit straight from the trees."
Rohaut said he has specific things he looks forward to when visiting a new country.
"[When I visit a new country I look forward to] Different food, new site, and learning new things," Rohaut said. "[These 'big' trips are usually taken] summer, fall, winter and Spring Break."
Along with living in five countries, Rohaut has also visited 25 different countries. Some of Rohaut's favorite include the African countries of Namibia, Kenya and South Africa, he said.
Many countries Rohaut has visited have many different languages. However, this isn't a problem for Rohaut. He speaks four different different languages which includes fluency in English and Spanish. He is also learning French and Portuguese. At home, Rohaut tries to culturally stay half American and half Spanish.
Rohaut's traveling doesn't go unnoticed at school. Many of Rohaut's classmates also know about Rohaut's world travels.
"I think it [Rohaut's traveling] is very cool and interesting," said sophomore Tevis Blandi. "I would love to do what he is doing because you get to see new things and explore new countries."
Rohaut has seen five of the six visitable continents, excluding Antarctica, and experienced many different cultures. Rohaut said visiting many parts of the world also has changes his opinion of the United States.
"It has made me appreciate [living in the United States]," Rohaut said. "But at the same [traveling] made me more bored [of the United States]. You can do everything there is to do here [in the U.S.] in a month. When I leave to another country I become really excited, and when we have to return, I am sad. I am not looking forward to the same thing every day [in the U.S]. At the same time, I find this relaxing."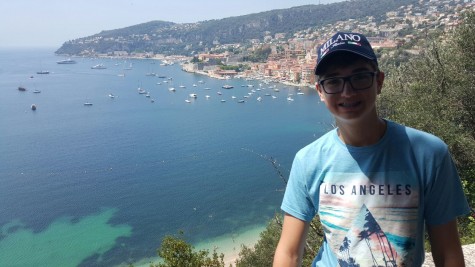 About the Writer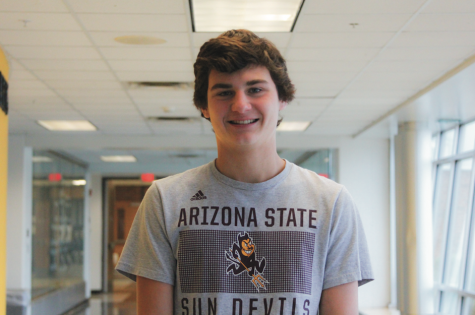 Kyle Elmendorf, Staff Writer
Kyle Elmendorf is a senior staff writer for "The Tiger Print." He primarily enjoys writing about sports and occasionally takes pictures. Inside of...