Studying Aboad
Senior plans to move to India to attend medical school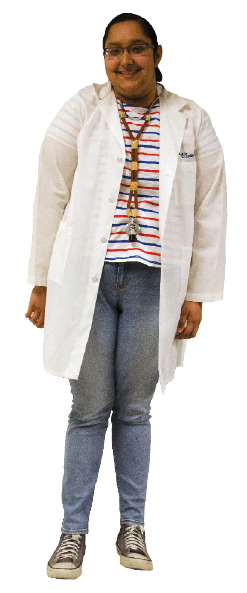 Rather than attending a four-year college in the United States on a pre-med track, senior Debalina Majumder will attend a medical school in India.
Majumder said as a child she loved playing doctor with her dolls and teddy bears. Since then, she has always wanted to pursue a job in the medical field.
"My grandpa was paralyzed for over 10 years, and seeing him stuck in bed as a child frustrated me," she said. "I never truly understood what was wrong with him, but I knew that if I was a doctor, I would try to fix him."
Majumder said she is mainly interested in practicing pediatrics partially because her childhood was filled with a lot of visits to the doctor and unexplained questions, which she said wants to help other children avoid.
"It's never fun to be sick as a child," she said. "I love working with kids — it's a very delicate but engaging process and leaves you feeling accomplished. Their brutal honesty and eternal playfulness really captures my attention."
Although she looked at colleges in the United States, Majumder said she and her family ultimately decided it would be best to go to India for school.
"The decision to do med school in India rather than the U.S. came as a surprise to me this year," she said. "My parents left India with me when I was less than a year old. My mom decided it was time to move back."
Majumder said family ties in India also influenced her decision.
"The typical Indian family is a joint family, and it was difficult for the four of us to be so far away from the rest of our family," she said. "We have missed a lot of things, such as not getting to say goodbye to my grandpa when he passed away, my uncle's marriage, the birth of my new cousin and countless birthdays. It'll be nice to finally start making all that time up."
Majumder said medical schools in India are very different from their American counterparts.
"Instead of going through four years of pre-med, you enter med school right away," she said. "In four years, you receive a degree which entitles you to practice medicine in India as well as perform surgery. If a student chooses to work toward an MD, that requires an extra two years."
Majumder said she has not yet finalized a decision on which medical school she will attend in India.
"I'm still deciding between schools," she said. "Also, I have not yet applied to any schools, as I am taking a gap year after graduation since admissions in India start at the age of 18, and I turned 17 a few weeks ago."
Majumder said the admissions and decisions process for college in India is brutal and many intelligent students are turned away.
"To be accepted into med school, you need to have an 80 percent or higher on all subjects," she said. "You also must have completed biology, chemistry and physics, as well as pass an entrance exam."
Majumder said at most schools where she and her family are moving, classes are taught in English because they are international schools.
"My family is from Kolkata, so I'm fluent in Bengali, but we are moving to Pune, which is a city near Bombay, and they more commonly speak Hindi, which I am not as good at," she said. "I will still put in the effort to learn Hindi, but India is a rapidly changing country, and English is becoming more and more of a common language."
After she graduates, Majumder said she plans on traveling to the impoverished areas of India and providing services there.
"Obviously, my friends are upset that I'm leaving, but everyone knows how passionate I am to become a pediatrician," she said. "It'll definitely be weird to actually live in India for the first time, but I'm used to moving — and this time I'm doing it to accomplish something I love."