Unlocking Fame
Senior casted to feature in MTV television series
MTV has cast a Blue Valley student for an upcoming show, "Unlocking the Truth."
The show is a murder reenactment-investigation, trying to solve cases of teens and adults who were falsely accused and put in prison. Senior Luke Dillavou was featured on the show playing alleged murderer Byron Case.
Dillavou said he didn't think he would get the part.
"I was sent to some casting agent downtown," Dillavou said. "A lot of people who looked just like me were there [auditioning] for the same role."
A few weeks later, Dillavou received a callback from MTV saying he was casted.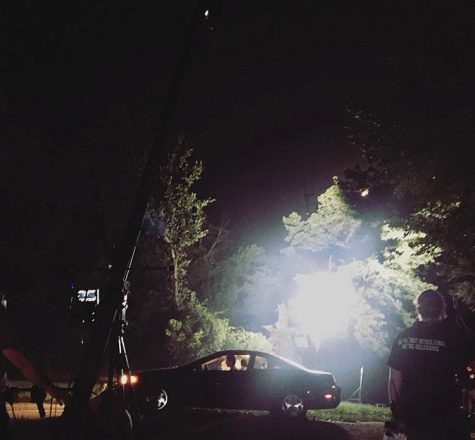 "It's really interesting — there were all these young people from L.A.," Dillavou said. "They were all super tight, they all work really hard, they're all really good at their job. It was an interesting time."
Dillavou said this was the first time he'd be on TV, and he'd take any opportunity he'll get in the future.
"Unlocking the Truth" is a documentary-type show, Dillavou said, and the character he plays is a real person.
"The show's all about investigating these alleged murders and these people who were put in jail for life," he said. "There's no evidence against him — just one confession that came three years later. The murder happened in 1997, and he was convicted around 2002. He's still in jail today. [MTV] had us reenact what they thought would have happened to them."
The show airs every Wednesday at 10 p.m. Dillavou's first episode premiered Sept. 7 on MTV. It can be viewed at mtv.com/shows/unlocking-the-truth.
"I was nervous when auditioning, but it was really fun," Dillavou said. "It's fulfilling knowing how long I worked on it. There's still episodes left, so I'm excited to see what [will be used] in the rest of the season."