The Warehouse: a new type of canvas
Abandoned factory attracts students for different purposes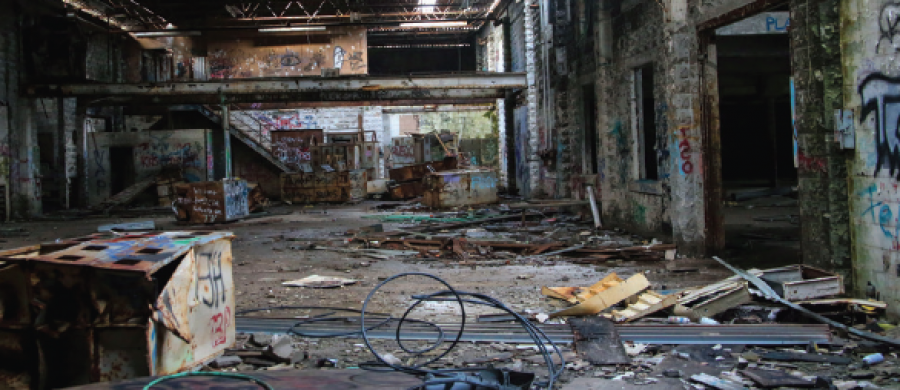 For years, high school students have been visiting "the warehouse" —  an abandoned factory which has become a popular hangout spot for teenagers in the area. Covered with graffiti and scattered with debris, it is also a common place for artists to leave their mark.
This notorious building hidden in the woods behind Blue Valley Middle School was once a Kuhlman die casting factory.
In 2010, a crime investigation took place at the warehouse.
According to KCTV News, there had been a report of a missing girl by the name of Kara Kopetsky who lived near the warehouse. The Johnson County Sheriff's Department never found her body.
There are many rumors surrounding the warehouse. In fifth grade, sophomore Adler Boten said he first heard about the warehouse because there were bb gun wars held there.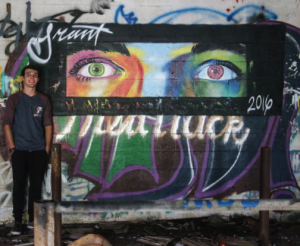 "I've never witnessed anything myself," Boten said. "I have heard three people died there."
The warehouse has served various purposes to its visitors. Sophomore Catherine Farrell visited the warehouse to film a music video for BV's upcoming Film Festival, she said.
"Looking for a place in the warehouse to film was scary at first," Farrell said.
Farrell was searching for a school-like setting that looked run down to film a bullying scene. She then heard about the factory. "Once I saw the graffitied lockers, I knew it was the perfect setting for our video," she said.
BV Southwest senior Grant Gruenhaupt uses the warehouse for creative purposes. His junior year, he said he experimented with spray paint and thought the warehouse was the perfect place to start.
"The first time I went to the warehouse, I was freaked out," Gruenhaupt said. "But then I realized it's really not like that."
Grant has numerous pieces throughout the warehouse– including a graffiti prom-posal. The warehouse has become a frequently visited canvas for him, he said.
"I don't know if I have a favorite part," Gruenhaupt said. "With all of the spray paint, I feel like the whole place has transformed over the years into this unique piece of artwork."