a night to remember
BV students meet vocalist Ben Rector
Ben Rector is a rising singer and songwriter who just released the album "Brand New."
Two Blue Valley students are huge fans of Rector and have seen him in concert multiple times.
"[Ben Rector] is definitely an inspiration to me," sophomore Caroline Eatherly said. "He doesn't base his genre on Christian music, but he has a really good relationship with God. He says it in some of his songs, but it really inspires me since we both can relate having su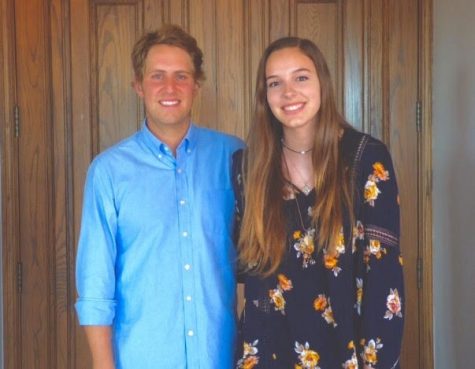 ch a strong faith."
Eatherly and senior Carynn Hildebrand have met the vocalist multiple times even before he rose to fame. The girls said they started liking Rector when his first album came out in 2008.
"In 2013, I went to my first concert of his," Eatherly said."I started liking him when he came out with his album, "Hank," and that was in 2007."
Eatherly and Hildebrand said they both appreciate the passion Rector puts into each and every song. The two friends said they adore when they hear him pour so much of his soul into his music.
Hildebrand also said his music is unique and original.
"His songs aren't just mainstream love lyrics," she said. "They are meaningful and are written about real life things. You can tell they are straight from his soul — he puts it all into his lyrics, and does not conform to whatever everyone else is doing. He does his own thing and is proud of it."
On Oct. 7, the two close friends traveled to Oklahoma to watch and meet Rector. The show started early for the people who paid for a meet-and-greet and Rector allowed a time for questions.
Eatherly was one of the only people picked to ask the celebrity a question in the group.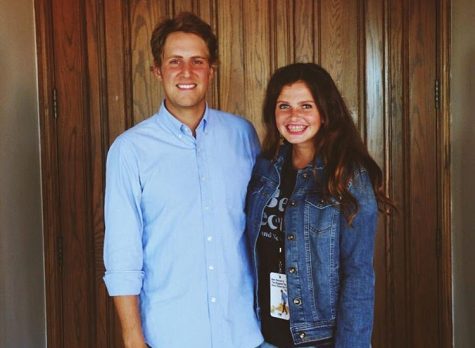 "During the meet-and-greet, there was a time to ask questions, and I asked him a question about what it was like before he came out with his song "Brand New" and what it was like now. He said it is pretty much the same, but he does feel that he has more press around him, but he still is trying to stay humble about it."
Rector has been starting to get more and more attention from the public. He has been played a large amount on the popular radio station Mix 93.3 and has songs climbing to the top of the charts on iTunes. Overall, both girls said they are so grateful for are Rector's music, and they are glad for the opportunities to see him perform.
"I'm just so grateful I got to go [see] Ben," Eatherly said. "I'm thankful I got to experience it with one of my best friends. It was a really fun time and definitely experiencing it in a different place was cool because you're able to see what it's like for the artists. I'm just really happy I got to go."