Faith Through FCA
Student Mixes Her Faith With Sports
In the Blue Valley School District, FCA is a group that joins together that talks about mixing God into their daily lives and the sports they play; and it has changed the ways in which some people go about through their day.
Junior Olivia Gurley said mixing her walk of faith into her daily life and her sports have really encouraged her, and have really strengthened her walk with God.
"Since FCA is a sports-driven club, I have been influenced to be more encouraging to my teammates and that has made me an all around better person and Christian," Gurley said.
Sometimes, people look at others in a different way because of FCA, whether it's stereotyping or something else, and it can really change how someone is viewed in each part of their day.
"I've been through some rough patches, which means I may not have been the best example of a Christian because of how I treated people and myself. It's definitely a struggle to keep people from judging and even respecting me when I make a mistake," Gurley said.
Although intimidating, sometimes people have shared their faith with others because of FCA — opportunities sometimes get brought into light that were not there before, and people share. This leaves memories that stick with people for the rest of their lives.
"One day, my friend was struggling with his life and understanding his doubts about God. He came up and asked me why I was a Christian and how do I do it, which gave me the opportunity to share my faith with him and let him hear about the goodness of God that he had never heard before. It was a really powerful experience and I will forever remember that," Gurley said.
Because of FCA, participants lives in all aspects are changed.
"People look at others differently and act completely different because of it," Gurley said.
"It definitely made me step back and look at other people's lives that have never known Christ and those who didn't grow up being a Christian."
Using FCA as an outlet for people's lives in faith is not something only Gurley does.
"Being able to share the gospel using an outlet like sports to reach people is truly powerful," Senior Steele Ruelle said.
Certain experiences from FCA have stuck with people in it, with one of those experiences being Fields of Faith.
"Fields of Faith is a great way to get the word out about Christ and FCA. Hosting it has let me share more about God," Gurley said.
People branch out to others they would not normally branch out to because of FCA.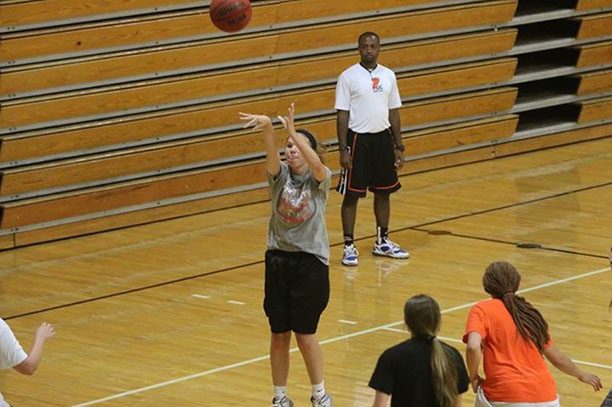 "Many inspiring experiences come out of this fellowship, and influences are great on people," Ruelle said.
Encouragement has come out of FCA, with people of all walks of life being encouraged.
"I have seen people be more encouraging toward each other and their teammates and other sports teams at the school. FCA is a great way to connect with people that you wouldn't think you could connect with," Gurley said.