Taking Risks
BV teachers talk about their travels around the world
Feeling abandoned, Blue Valley Spanish teacher Kailey Steinman watched the bus slowly pull away, leaving her to decide to finally knock on the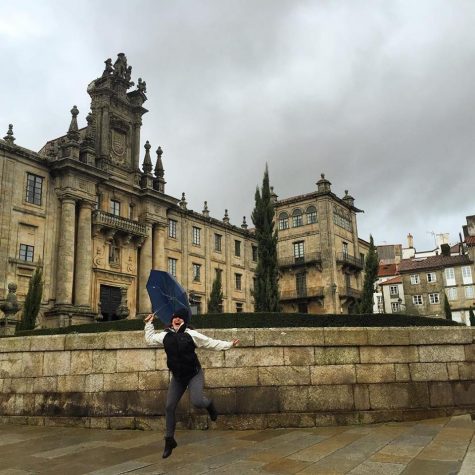 door of what was to become her new home. Only a college graduate at the time, Steinman had never lived on her own before. She felt utterly lonely and confused.
"It was a struggle every day," Steinman said. "I had learned Spanish for the past 12 years, and when I got there it was like a foreign language to me."
Steinman had decided to go on a trip to Spain through a program that allows you to become a language aide in the classrooms. She went with some friends, but they all got split up into different areas of Spain, where she ended up in Malaga, which is in the southern part. She was there for 10 months, and, at the beginning, she felt completely alone.
"I met this host family who I stayed with for a few days, then I got my own place, and I really didn't know anybody," Steinman said.
When she went to school the next day, however, she was able to become friends with the staff and even some of the students she ta ught. She really loved teaching English, but definitely noticed a difference in the importance of education felt in Spain than in America.
"In Spain, they don't take education as seriously as we do here," Steinman said. "I hate to say it, but the kids learned at a lot slower of a pace."
They do not have some of the technology Blue Valley has, so it was more difficult to teach them as efficiently and effectively. Brian Mowry, social studies teacher, went to Scotland previously and agreed with Steinman.
"They had the traditional education, but they probably had to read more books, like classics, than we do," Mowry said. "They did not have as much technology as we have here. That's something pretty unique to us."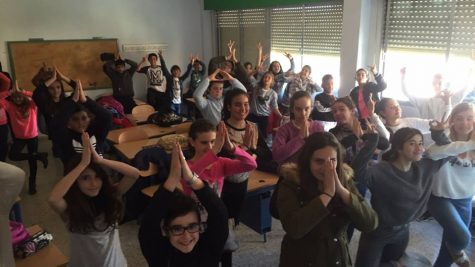 Both Mowry and Steinman still felt like they made a difference in their students lives, technological barrier or not.
"I think I really encouraged those kids to travel and get out there," Steinman said. "I've pushed myself out there more, and I was scared to take risks, but now I feel like I'm fearless."
Steinman said she felt like she encouraged her students to be the same. Mowry said that because of his trip to Scotland, he, too, wanted to come back and make a difference.
"The entire experience became reflective, being around so much beauty," Mowry said. "When I came back, I wanted to teach the kids more about themselves and who they are as a person, what their values are, even if that means there's not as much content."