Home School to High School
It was the first day of school, and everyone was feeding into Blue Valley trying to catch up with classmates, find their schedules, search for their classrooms, find their lockers and make it through the first day of school: a common routine they've been doing for a long time now.
For freshman Joey Kelly this was a whole new experience because this was Kelly's first time at a public school.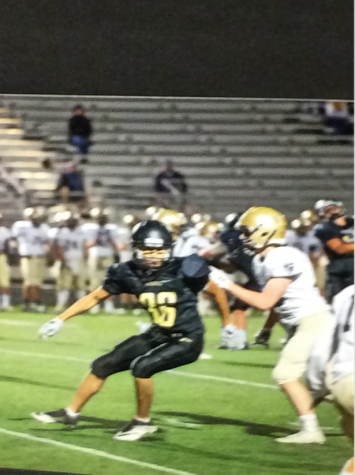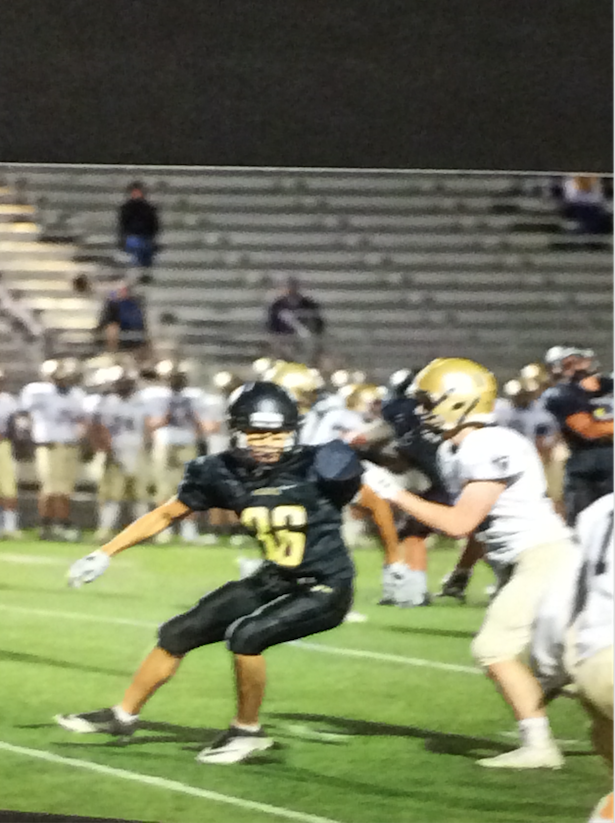 "I have been homeschooled for eight years, so it was weird meeting new people that I didn't know right before school and getting adjusted to high school, " Kelly said.
Kelly was anxious, excited and nervous to do something out of his comfort zone and doing what he had never done before.
"I really liked that first day," Kelly said, " This might be cliché but, it was enjoyable meeting new people. In general, I'm pretty outgoing."
Luckily for Kelly, he has managed to make many new friends, and even got on the BV freshmen football team.
"I met him [Kelly] in journalism," freshman Sarah Gulledge said, "I talked to him in journalism, but I didn't know his name for a while. I was like 'Yeah I'm friends with this kid, but I don't know his name,' I guess I met him but I didn't really meet him."
Gulledge said she could tell Kelly was home schooled right away, but how did she notice?
"I feel like I said something to him," said Gulledge, "I was like 'That makes sense,' because [I think] you can tell when kids are homeschooled. They interact differently with people, and they talk to more people because they are not used to the social construct."
On top of the new social aspect of high school, Kelly said he also enjoys his new class schedule and how things run at BV.
"It is pretty different because I have some electives at the beginning of my day, and I didn't have electives first when I was homeschooled," Kelly said, "I am also taking a college course, which is the first one I've ever taken. It all of a sudden got real that I'm not just taking an advanced high school class but a college course. There's definitely no time to mess around."
So what is the difference between high school and homeschool?
"It was interesting," said Kelly. "Interesting in the aspect that you talk to people online that you never see, and there's no way to socialize, which is annoying.  Up to a certain point I think you need to get rid of homeschool, and after that point you need to go into a high school rather than being homeschooled."
With this whole new experience, which schooling does Kelly prefer: high school or home school?
"I prefer high school," Kelly said, "High school is awesome. Talking to friends and seeing new things like DECA and Tiger Paws is all awesome. Being able to do something different, going into public school, and taking core classes at an accredited school was an interesting aspect I wanted to enjoy and cherish."