Miss Kansas Junior Queen Teen
Senior describes her experience competing in pageants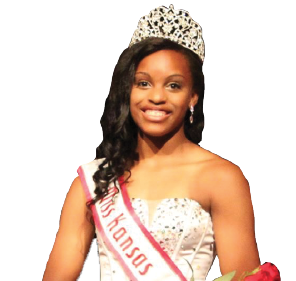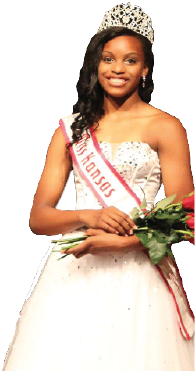 Not every day do you see a pageant winner who is also a varsity basketball star. However, senior Azia Lynch, a three year varsity starter for the Lady Tigers, holds the 2013 title of Miss Kansas Junior Queen Teen.
"I got a letter in the mail that said, 'There's a local pageant near you,'" Lynch said. "My mom had told me about it. I was 4 or 5 at the time, and I was like, 'Why not try something new?' So I tried it."
Contestants may enter a pageant to display their talent, learn life skills, overcome shyness or for personal enjoyment. For Lynch, being on stage is a driving force, she said.
"[My favorite part is] probably dressing up and being on stage," Lynch said. "I love being the [center of] attention. That was one thing that I loved doing."
In addition to her multiple victories, there are cash prizes for all the winners of the pageants.
"When I was younger, I won [awards], but the biggest pageant that I won probably was freshman year," she said. "I won this prize package with $1,000, money to buy dresses and a modeling scholarship," she said. "They also flew [my mom and I] out to California to compete for Nationals against all of the other states. That was cool. We were in California for about a week and a half, and there were different competitions. We got a lot of money for them."
Getting ready for a pageant, just like playing basketball, is an important part of the competition.
"You start off practicing — if you're going to do it, you might as well [put the time in]," she said.
While pageants can often conjure up ideas of crazy makeup and fake hair, Lynch said she favored a natural look when she competed.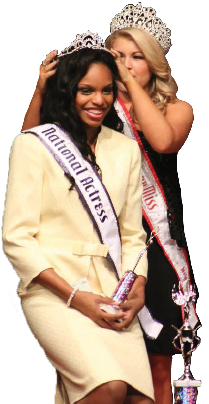 "I wasn't big on the fake makeup and the fake hair and everything," she said. "I do the [events] that are more about you and more about yourself — just about who you are."
Lynch said pageants have many aspects.
"There are different competitions," she said. "Interview, which is a meeting with a panel of judges and them just going over your resume and just basically what you do in your day-to-day life. There's Introduction, where you give a minute speech about yourself, your ambition in life and where you're from. There's Formal Wear, where you wear a full-length formal gown, and you go on stage and present your beauty. It's basically you bringing your confidence out and showing the people how you work it."
For the talent portion of the pageant, Lynch did tap dancing as her skill.
"I started dancing when I was 5 years old," she said. "[I] did ballet, tap, jazz, hip hop, everything and then slowly as I continued to play basketball, I cut my [dance] classes."
While Lynch is not currently competing in pageants because of the time demands of basketball, she said she stays involved with them in other ways.
"I'm coaching in my free time [for] my siblings and other girls to compete so I can still do pageant stuff," she said.
Lynch said there are many benefits associated with competi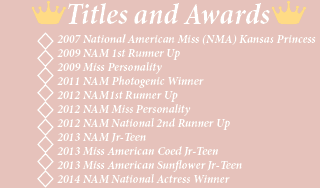 ng in pageants. For her, pageant competitions helped her confidence in talking in front of large crowds and her communication skills.
"I plan to be a broadcast journalist," she said. "It's public speaking, so that's something that's helped. When I have kids, I want to put them in pageants and see how they'll like it."