Blue Valley Presents "Hello, Dolly!"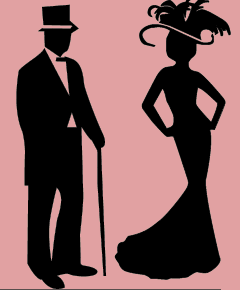 This year, Blue Valley students will perform the well-known Broadway show "Hello, Dolly!" Feb. 1-3. Cast and crew members have put hours into rehearsal and are ready to show the community their hard work.
The production "Hello, Dolly!" is centered around a lively woman named Dolly Levi. She is very talented, and well-known in New York City for her amazing work. But everything changes when she realizes how much time she is spending trying to make others happy. With a simple shift in focus, she begins to use her talents in ways that finally benefit her.  
Senior Seth Hughes has participated in every BVHS musical since his freshman year.
"I've been in love with musical theater since I was a little kid," he said. "I auditioned when I was a freshman and every year after because I always wanted to be a part of [the performances] I saw when I was little."
Hughes said after four years of determination, he has finally landed a lead role.
"I was ecstatic to find out I got the part I wanted," he said. "I have also been in the place where I didn't get the part I wanted, which can be pretty disappointing."
Hughes character is a wealthy older man named Horace Vandergelder.  Mr. Vandergelder is an arrogant and selfish man that is very set in his ways.
The Blue Valley stage is filled with students that all share a similar passion.
Junior Lauren Brucker explains that she was nervous leading up to auditions but her nerves only motivated her to reach her goal. "I worked on the music with my private voice teacher and practiced the music in class," Brucker said. "I didn't look at the cast list at first because I was really scared. [Auditions were] super competitive this year. My friend ended up calling me and telling me I had made it. It was crazy to see who got the [lead] roles, but overall it was very fulfilling to see my name on that list."
From the preparation for the auditions to the two months of rehearsals six days each week, the musical requires a lot of time and dedication to perfect the final performance, Brucker explains.
"Practices include rehearsing [songs], learning choreography, blocking, working together and supporting each other," Brucker said. "We've all become very close."
Hughes agrees that the overall experience is something he will always cherish.
"Since you spend so much time with everyone, you create an awesome bond," he said. "The friendships created is one of my favorite parts."