Pink Power
Throughout the month of October, people all over the world participate in Breast Cancer Awareness Month. This time is used to celebrate victims and survivors as well as bring awareness to this disease. One of Blue Valley's own teachers, Kathryn Sanfle, has recently battled breast cancer.
"Before the end of the [2017-18] school year, I had found a lump under my armpit that didn't go away," Sanfle said. "It was a swollen lymph node, but I kind of knew what it was."
In order to get closure and an official diagnosis, Sanfle needed to visit a doctor and get a test done on the growth she found.
"From the results of the biopsy, [the wait] was probably close to 10 days [or] two weeks," Sanfle said, "It felt like this weird, foggy in between time of, 'I know, but they can't tell me for sure yet, but I know.'"
After telling her family and friends, Sanfle said she was flooded with support from all sides.
"The Blue Valley High School community has been amazing," Sanfle said. "They took up donations to clean my house. They did a meal train and fed my family for six months."
In addition to the support given by the school community, she said that she found comfort in therapy.
"I have an amazing therapist that I probably wouldn't have made it through the last year and a half [without]," Sanfle said. "I was seeing [my therapist] very regularly through all of it to process, 'What does this mean for my life? How can I take it as positive lessons? How it can impact my life in the long run?'"
Sanfle emphasized the importance of being aware that breast cancer is a very real and large threat to not only yourself, but those around you as well.
"Breast cancer affects one in eight women, and if you look around the school and how many girls there are, to think that one in eight of us will be affected by breast cancer is an unbelievably high number," Sanfle said. "That's two or three girls out of every class you sit in every day."
Since breast cancer affects many people, Sanfle said it is better to get scans and exams done instead of waiting and not taking care of yourself.
"I didn't think I ever thought it would happen to me — I don't have a family history and I have very low risk factor," Sanfle said, "On paper, the probability that I would have breast cancer at all is about 5 percent. Just because you don't think it's going to happen doesn't mean that it won't."
Sanfle said battling breast cancer has changed her and how she views her role in her life.
"If I looked back at how I've spent my time I want to be filling my life with the things that make me happy and support people around me," Sanfle said, "[Cancer] has helped me see more clearly [of] what my place in the world is and what I want it to be."
About the Writers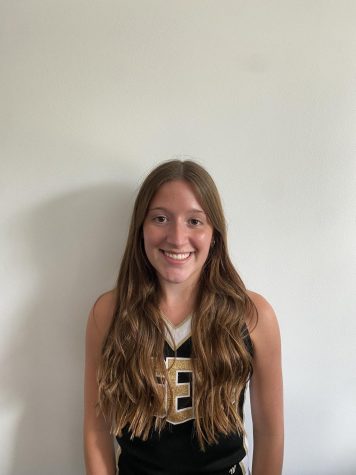 Frannie Lamberti, Publication Editor


Frannie Lamberti is a senior and is one out of the three publication editors. This is her 4th year on staff. She is also a varsity cheerleader and...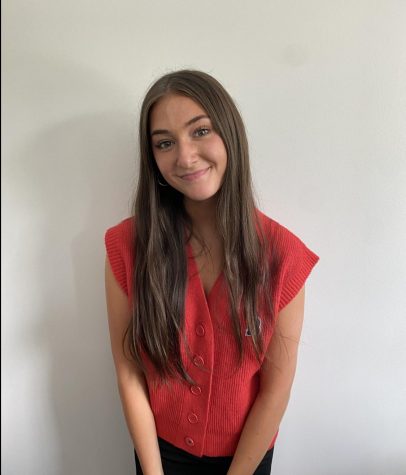 Charlie Trent, Editor-In-Chief
Charlie Trent is editor-in-chief and is a senior. It is her fourth year on staff. In school, she is involved in Chambers singers as Dance Captain and Choir...