On The Hunt
BV students share their passion for hunting
Hunting is an ancient sport that has been around for at least the last 2 million years. This is a sport of not only technique but discipline and patience. Seniors Katie Twedt and Matthew Fitori have both been practicing these skills from a young age.
"[My dad] would take us out when we were 5 or 6 years old to watch him shoot," Fitori said. "For a couple years, [I learned] all the safety stuff and then started shooting when I was 8."
For Fitori, hunting is not just a sport but a way for him to bond with his family.
"It's something to do with my brothers and my dad," Fitori said.
"
My biggest accomplishment is that I shot a goose band that was from Russia."
— Matthew Fitori, 12
Twedt also sees hunting as a chance to connect with her father.
"I've grown up in a hunting family — it's something that bonds my dad and I together," Twedt said. "I first started out with my hunter safety class when I was 12, and then I started hunting when I was 13."
For both seniors, hunting involves multiple seasons and a lot of planning behind the scenes.
"You [have] to scout where the animals are going to be and know the location you are wanting to go to," Fitori said.
While this planning may seem like a hassle "the reward is worth it," Fitori said.
Although hunting is a predominantly male sport, many women have started to tackle the challenge. Twedt, like many female hunters, encourages other girls to get out and try it.
"I definitely think that girls need to throw themselves out there," Twedt said. "If you are interested just ask around, and someone will always be willing to help you."
With many different animals to hunt, the different seasons last from around September to May.
"Duck season is [happening] now, and it just depends on when the birds migrate through Kansas for when the season ends," Fitori said. "If it's deer, the season will usually be during the mating season because the deer are on the move."
"
I definitely think that girls need to throw themselves out there."
— Katie Twedt, 12
For Fitori, every season is game day, and he is always ready to get out there.
"My biggest accomplishment is that I shot a goose band that was from Russia," Fitori said.
Another popular animal in the area is turkey. Turkey season in Kansas starts in the middle of April and ends in late May. For Twedt, turkey season is the best of them all.
"[My biggest kill] was a tom turkey with an 11-inch beard," Twedt said "I shot it with my 20-gauge shotgun, which is my gun of choice."
For both of these hunters, it isn't just about the kill but helping the environment and the animals themselves.
"Would you rather go to the store and get meat from a factory where they're abusing the animals and not treating them right? Or would you rather go and kill something yourself that was able to live in the wild where it belongs?" Fitori said.
Hunting also statistically helps with keeping wildlife populations in control.
"There's a lot of animals out in the wild such as deer that are overpopulated. Hunting helps keep those populations in check," Twedt said.
Hunting is something many people in this country love to do.
"It is one of those all-American things that brings our country together," Twedt said. "I think it should continue forever."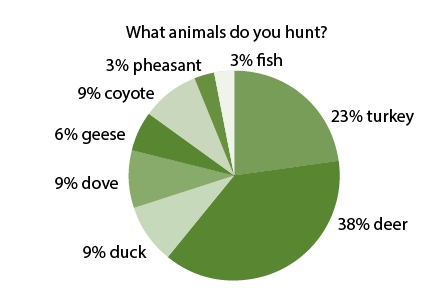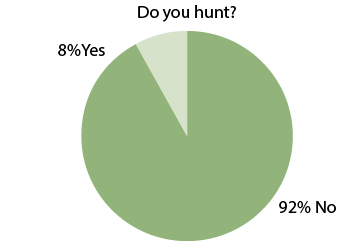 About the Writer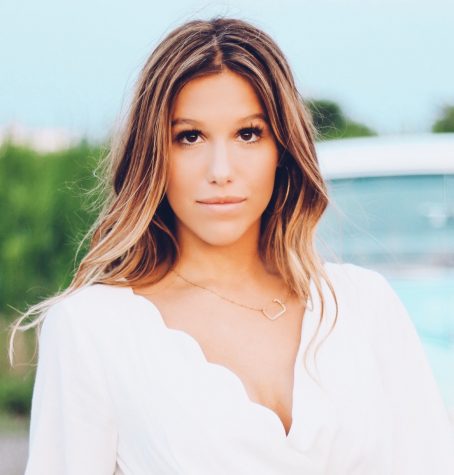 Chloe Browning, Story Editor


Chloe Browning is a senior and one of this year's story editors. This is her third year on staff and she loves taking naps in the darkroom. Chloe...