A Rush to the Head
Senior, adviser share experiences from BV's literary art magazine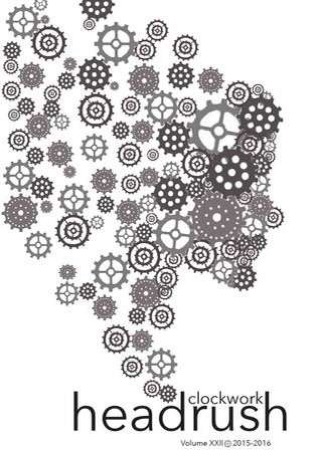 The literary and art magazine, "Headrush," has continually served as an outlet of creativity and passion for hundreds of students including senior Liam Dale. This year, he has stepped into the leadership position of editor-in-chief of this magazine.
"It's really cool to kind of see what other people at the school are doing and what's important to them from a leadership perspective," Dale said.
Through this opportunity, he has met a lot of students he wouldn't normally talk to and address. Dale is wishful of having as many students as possible submit pieces they are passionate about in order to further diversify the magazine.
Although BV has multiple opportunities for students to express themselves through different styles of writing, Headrush is directly aimed towards creative writing. For example, children's books, poetry and plays are all highly encouraged.
Because of this, Dale believes "Headrush" can connect with any student.
Adviser of "Headrush" Maureen Davis, a drama and creative writing teacher, also sees this magazine as an opportunity for writers and artists to have their work published and to share their pieces with the student community.
Davis strongly supports this magazine because it also offers students a chance to gain experience regarding publishing, designing, selecting pieces and editing multiple things to make this magazine from start to finish.
With the help of those involved, Dale is proud to be the editor-in-chief of something that is progressively evolving into a unique magazine run mainly by high school students. Currently, there are 12 students involved.
"It's really cool how they each add their own touch into the magazine," Dale said. "There's something special about the Headrush environment — being surrounded by people admiring your art that would normally go unnoticed never gets old."
"
"There's something special about the Headrush environment — being surrounded by people admiring your art that would normally go unnoticed never gets old.""
— Liam Dale, 12