Humans of BV: Alexis Forgy
Like many other teens, sophomore Alexis Forgy was looking for a way to make an income while utilizing her creative abilities. This past summer, she decided to open her own small business called Coast to Coast. 
"I have always loved making things [since] I was little," Forgy said. "I needed some extra money so I was like, 'you know what, I think I'm going to do this.'"
Forgy sells a wide variety of products ranging from blankets to stickers, which happen to be her two most popular items. Depending on the product, she can spend anywhere from 15 minutes to 3 hours creating them. She also makes handwritten cards for each customer which Forgy finds to be the most rewarding part of the whole process. 
One of Forgy's highlights was receiving a shoutout from social media influencer Annabelle Ham.
"I've been following [her] for a while now and I love her content, so I messaged her [asking if she] would be interested in me sending her some stickers," Forgy said. "She said 'Yes, of course,' so I sent them all to her and she posted them on her [Instagram] story."
Forgy encourages teens thinking about creating their own business to go out and do it. 
"Just go for it and make what you like," Forgy said. "It's so fun and really rewarding."
About the Writer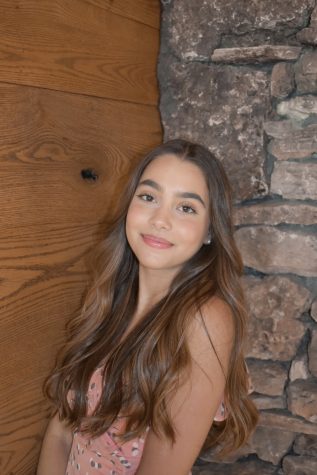 Ayesha Khan, Staff Writer


Ayesha Khan is a sophomore and this is her first year on staff. She spends the majority of her time dancing and is apart of the Tigerettes Dance Team...