Humans of BV: Nancy Pei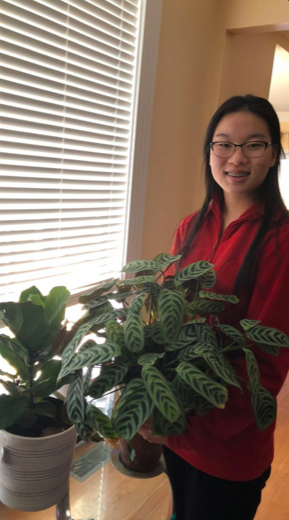 During the beginning months of the Coronavirus pandemic, sophomore Nancy Pei decided to use her vast increase in free-time to take up gardening, a hobby that still entertains her today. Having accumulated a collection of plants ranging from potatoes to aloe vera over the past couple of months, Pei describes the unique steps that must be taken to help each organism thrive.
"A lot of these plants can't be watered just once a week – some need less water, and some need more," Pei said. "Some are even in smaller pots, meaning they need water more frequently, so it just kind of depends."
Although Pei says that becoming a plant owner hasn't greatly impacted her life in any way, she embraces and appreciates the little, positive things that stem from her new eco-friendly pastime.
"It's just something to do, something to look at [and] something to be happy about every day," Pei said.