Humans of BV: Zoe Cott
Last November, Senior Zoe Cott, was nominated for the Shooting Stars Program put on by the Arts Council of Johnson County. This program offers scholarship opportunities for students in various categories including acting, 2-dimensional Art, 3-dimensional Art, and Photography. Each high school in Johnson County nominates one senior for each category. 
"I got nominated by Mrs Pickell, she's the sponsor for photography," Cott said. 
All of the photography teachers work together to go through and analyze the work of the seniors they are considering and end up choosing a nominee.
"When I got officially nominated I was very shocked and excited," Cott said. "I knew the other people who were in the running for it are probably some of the most amazing and talented people ever."
Zoe began doing photography in the fall of her sophomore year.
"I've been doing it ever since I finished the class," Cott said "That year for Christmas I asked for a digital camera so I could continue to take photos but not have to go into school to develop the film."
Cott plans on incorporating her work in photography into her future.
"I do plan on continuing photography because it definitely is something I'm passionate about," Cott said. "I'm majoring in journalism but I plan on maybe pursuing photojournalism as well."
Although Cott loves the entire process of shooting both film and on digital she likes making her work unique.
"There comes a moment of almost bliss for me where I just let go of everything else that's bothering or stressing me out and I put forth all of my energy into what I'm doing," Cott said. "Just manipulating the film or the final print is one of my other favorite parts because you can make something that may be considered ordinary into something completely different and unique."
About the Writer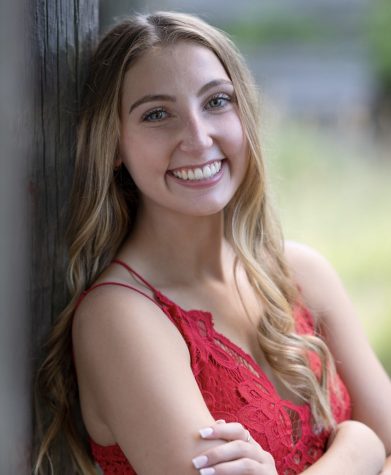 Claire C. Stein, Staff Writer




Claire Stein is a senior, and this is her first year on staff. She enjoys drinking coffee, going shopping, hanging out with friends and listening...