powderpuff's comeback
BV seniors find new ways to come together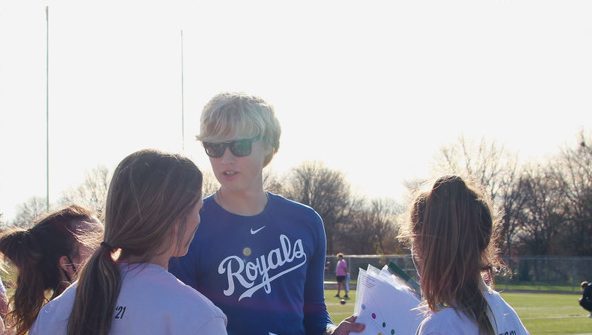 With the absence of many traditions seniors would typically enjoy this year, new ones are taking place. An example of this is Powderpuff Football, where boys coach girls from their class on how to play flag football. 
With the help of boys such as senior Michael Dennis, teams were able to form and games were played this past fall. 
"I wanted to coach because I knew some of the other football players, my friends were doing it, and it sounded like it would be a lot of fun," Dennis said. "I knew I would be able to put in some good offensive plays for my team to run." 
Dennis thought that, without a doubt, this activity brought the senior class closer together. 
"This has been such a cool thing we wouldn't normally have done," Dennis said. "I've made so many new friends and grew bonds with people that I've never really talked to before."
Not only did Dennis have fun running practices, calling plays during games, and watching his players enjoy doing something new, but his favorite memory was when his team won their last game of the season. 
"My favorite memory was the final game when we celebrated going undefeated," Dennis said. 
This experience was better than he could have imagined thanks to his co-coaches and all his players. 
"I would 1000% coach again," Dennis said. "This has been such a positive and fun experience."