Initiation of Staff Vaccinations
BV employees reflect on coronavirus vaccine experience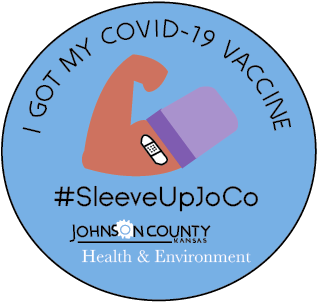 As demand for the COVID-19 vaccine outweighs availability, some Blue Valley employees say they feel fortunate the district is providing it. Two staff members, administrative assistant Jodi Hickman and French teacher Carol Bar were among the first group to receive the vaccine on Friday, Feb. 5 at Olathe Northwest.
"We were contacted through an email from district office," Hickman said. "You had to go on and fill out a form [confirming] that you wanted to receive it. They shot us an email back stating what time we needed to be there and where we were to go. It was a very smooth process."
Bar had a similar experience.
"It was very well organized, and I walked right in," Bar said. "Children's Mercy was in charge of all of the logistics and they were amazing."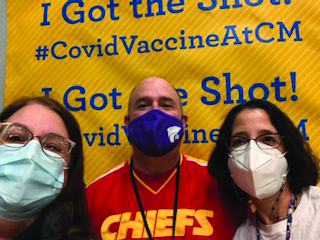 Both staff members also had the same reaction to the shot.
"The only side effect I had was a sore arm," Hickman said. "The nurse that administered the shot did a fabulous job and made it quick."
Before the vaccine, Bar had reservations about continuing to teach under these circumstances.
"I'm greatly indebted to the Blue Valley School District for making this possible and offering an opportunity to protect us," Bar said. "I probably would not have returned to teaching next year had we not been able to get vaccinated. I just wasn't feeling safe this year. Even hybrid was making me a little crazy."
Although there are still many unknowns about the future of the coronavirus and the vaccine, masks are one constant that Bar is holding on to.
"I will continue to double mask even after I get my second shot and probably do the same thing next year," Bar said. "I will never feel comfortable going to school without a mask probably for a long time."
Bar recommends receiving the vaccine to those who are able and get approval from their doctor.
"As anxious as I am about it, it's the only way we're going to achieve herd immunity and be able to open school safely where everybody can attend full time," Bar said. "Even though we don't know the long-term effects, I think not getting vaccinated is probably worse than getting vaccinated, but everybody reacts differently."
Hickman feels similarly.
"I'm just ready to go back to some more normal times," Hickman said. "I think that [the vaccine] is going to help us get there."
"
"As anxious as I am about [the vaccine] it's the only way we're going to achieve herd immunity and be able to open school safely.""
— Carol Bar, French Teacher