Performance Pandemic
BV student shares virtual audition experience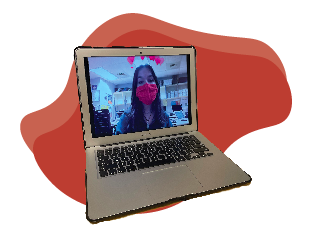 Since her childhood, senior Emily Warren has had a passion for the performing arts.
"I've been singing [for] as long as I can remember, but I started choir in fifth grade," Warren said. "My parents always kind of pushed music on me since I was a little kid, so I guess I grew up with it." 
With the changes that come with COVID-19, it has become difficult for students passionate about performing arts to apply to colleges in a safe way. Senior Emily Warren has faced this experience this school year. 
"I applied to KU, Oregon University of Vermont, and the University of Delaware," Warren said. "Most of the auditions for college, or at least the choirs and colleges that I'm looking into hold auditions that semester, so I won't be auditioning until the fall. I'm [even] more excited. 
With many years of practice, Warren still enjoys her love of music and singing, even if she doesn't accomplish her journey into choir in college. 
"Just because I really enjoy singing and even if I don't make choir at my colleges, whichever one I'll go to, I'll still have fun and I'll still be enrolled in vocal music classes," Warren said. 
However, due to the pandemic, Warren has to audition vertically instead of on stage
"You never know if something's going to go wrong in a normal audition but with Zoom, the added technology could go wrong," Warren said. "Zoom could crash and also it doesn't read too well." 
Experiencing technological issues have some snags for performing in a new environment, but there can also be advantages.
"The [downside] would be the audio peeking or just not being able to perform [as] you could in person. Also, it's weird not getting any feedback or just not being in the room with the people," Warren said. "[Fortunately,] you're in your house so you're very comfortable in a [loose- fitting] environment"  
Warren gives juniors, who are interested in performing arts next year, some tips in-case COVID-19 still impacts auditions. 
"Treat it like a normal audition, but just be aware that you have to modify a few things because some things don't read well over a computer," Warren said. "My voice teacher really helped me since she was over Zoom, so she was able to give feedback on what sounds good through Zoom." 
Despite this year's differences, Warren said students should not fray from this new experience.
"I'd say go for it," Warren said. "It can be a little nerve-wracking, but if you think you'll enjoy it, just do what makes you happy."