Following Family Footsteps
Seniors plan to attend same college as relatives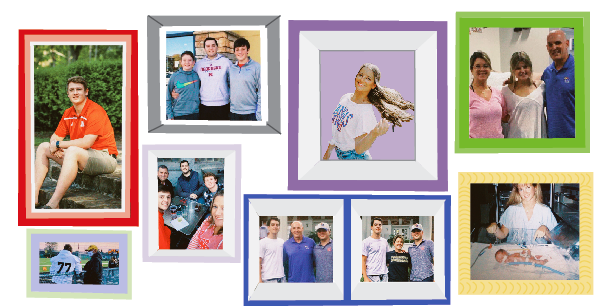 It is that time of year when students decide where they will be attending college. Making a decision to follow a tradition, senior Andy Simeroth is going to the same school as his brothers and grandpa.
Simeroth will attend the University of Nebraska and is majoring in marketing because he thinks a college education is beneficial.
"College sets you up for later in life," Simeroth said. "It's important to have a good degree that will help you."
Senior Megan Davis is also going in the same direction as her whole family. Davis will be attending the University of Kansas next fall and will major in pre-nursing.
"I've grown up on [KU] because we would go to [sports] games, and I've always wanted to go there," Davis said. "I really like the atmosphere."
Simeroth said his relatives influenced his decision to go to Nebraska.
"I wanted to follow them and do what they do," Simeroth said. "I want to be in a fraternity like them."
Davis's family influenced her decision to pick her major.
"Both of my parents majored in medicine, one brother is majoring in dentistry and the other is in medicine," Davis said. "My sister is at school to be an occupational therapist."
Simeroth similarly has the same interests as his relatives.
"I think my grandpa did something in sales, and my oldest brother works at State Farm," Simeroth said. "My other brother is only a sophomore in college."
With school just around the corner, Davis's family has given her advice.
"[They said to] go in with an open mind and just have fun," Davis said. "Be nice to people and do good in school."