Humans of BV: Sammy Robertson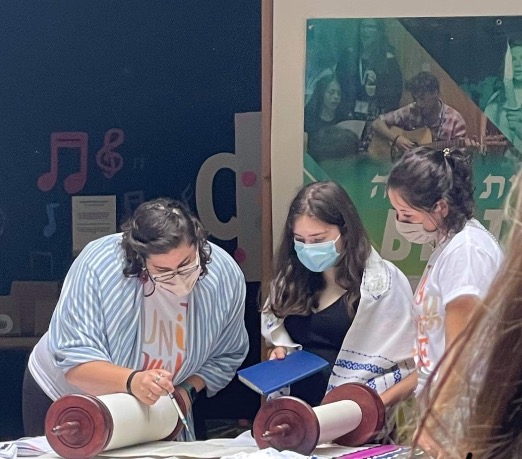 Sophomore Sammy Robertson participated in the Jewish tradition of a bat mitzvah on September 4th. A bat mitzvah for girls, or a bar mitzvah for boys, has been a tradition in Jewish culture for years.
"Bat mitzvahs started in 1922, but the origins of bar mitzvahs start around the 13th century," Robertson said.
A bat or bar mitzvah symbolizes the coming of age and becoming an adult in life, which is why family and friends are usually there to help celebrate. 
"It's through a synagogue, but family is there every step of the way," Robertson said.
Robertson's bat mitzvah is being held at 15. 
"It's different in American and Israeli culture," Robertson said. "In Israel girls get bat mitzvahed at 12 and boys get bar mitzvahed at 13. In the [United States] it's usually 13 all around, but you can get bat or bar mitzvahed at any age." 
In order to have a bat or bar mitzvah though, you usually need to read from the Torah. Gifts are typically given to celebrate the person taking this step in life. 
"In Jewish culture the number 18 is a symbol of life, so $18 or a multiple of 18 is usually given," Robertson said. "Jewelry is also a common gift." 
The biggest part of Robertson's bat mitzvah isn't gifts but the coming of age experience she will have. 
"It's a big right of passage and a chance to celebrate becoming an adult. I'm so excited I could take this important step in my life, even if it was a little late."