Bee Kind Beading
Sophomore launches new jewelry business
Unlike most jewelry companies, Bee Kind Beading is a female-owned business in which a percentage of proceeds go to the seller's charity of choice. Sophomore Megan Mullen crafted the idea of Bee Kind Beading in January of 2021 with the goal of helping others in mind.
As stated in the company's name, they are on a mission to encourage the people purchasing Mullen's creations to be kind to others. Mullen said she has enjoyed creating arts and crafts ever since she was little.
"My main pieces are made from seed beads," she said.
Mullen believes what sets her company apart from other jewelry businesses is that, as the owner, she not only likes to make the jewelry by hand, but also likes to wear it.
Although Mullen comes up with ideas for her creations all on her own, she also grabs inspiration from her peers and what they're wearing.
"[I like] following the latest trends," she said. "I love to make new items and custom jewelry."
Mullen enjoys selling at flea markets and has been working on making more in-person sales. Fortunately for Bee Kind Beading, business is going well so far.
"I'm thankful to have been supported by my family and friends," she said. "I have been working on setting up my website."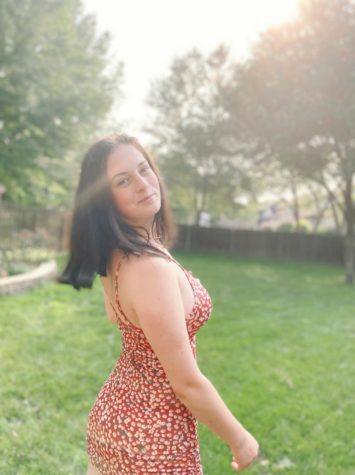 She will soon launch BeeKindBeading.com after recently purchasing her own domain.
Every six months, Bee Kind Beading chooses a new charity to donate a portion of its profit too. Mullen found her current organization through a speech presented by Blake Lively at Variety's Power of Women event in New York.
Mullen has a family friend who is running a 5K marathon donating to the same organization as Bee Kind Beading.
"The Child Rescue Coalition is an organization that I donate 20% of my profit to," she said. "The Child Rescue Coalition is a nonprofit that helps stop sex trafficking, child pornography, and all that bad stuff."
Mullen said the jewelry is versatile and can be mixed and matched in different ways.
"Jewelry is trendy, and can easily be mixed and matched with all aesthetics," she said.