Humans of BV: Olivia Lenertz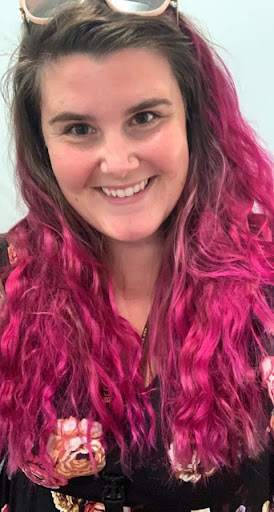 Starting the school year, people fill the hallways and school supplies are being advertised everywhere. Though now, classroom decorations are flying off the shelves with the new addition of classrooms in Blue Valley High. 
Math teacher Olivia Lenertz describes how she is adjusting to the new addition within the school and tells her opinions on the new addition.
"It's very nice to have my own room this year because I've shared rooms the last couple of years. So it's been fun to decorate," Lenertz said. " [And] I think they're [all] well designed for a lot of collaborative activities."
Lenertz then explains the disadvantages of her new classroom.
"The last couple of years have been really close to the office, which has been nice," Lenertz said. "Now it just feels farther, so it's a little bit harder."
She lastly remarks upon the new technology in the new addition and her classroom.
"The technology had a rough start. But [once] we got everything working it's been great. I have everything set up," Lenertz said.