Pumpkin Spice and Everything Nice
Senior talks baking, her love behind it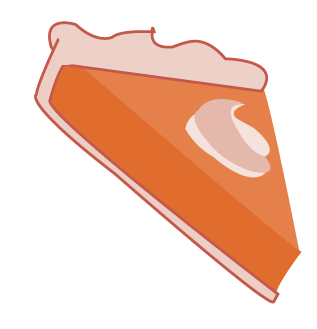 With the holiday season readily approaching, people are preparing by cooking and baking their favorite fall dishes.
Senior Ella Mills is one of these people. Mills was so excited to start baking for the fall season. Now that it's here, she is eager to begin.
Baking has been a tradition in Mills' family for a long time, with her childhood being filled with what she called "Mimi Mondays," where she baked with her grandmother.
"We'd go over to her house and we'd bake," she said. "She used to work for Three Women and an Oven. I grew up going there and watching her, so I made a lot with her and then my mom used to bake a lot too — so both of them got me into baking."
Her Mimi isn't the only one she baked with, though; her favorite fall recipe actually comes from a dessert her mom has made throughout her life.
"My favorite has to be pumpkin bars — my mom has made them forever," Mills said. "I grew up with them, and they're pumpkin [with] this really sweet icing on top. You put it in a sheet pan and cut them up — they're so good."
Even though Mills has baked with her family most of her life, she prefers to bake on her own.
"It makes it harder when there's a bunch of people trying to bake together," she said.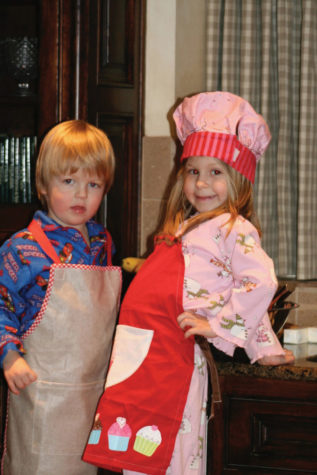 The treats she makes are typically for other people.
"I usually bake for anyone; normally I just bake for my family," she said. "My brother really likes when I bake so he's always begging me to bake something so he can eat it."
For Mills, baking is a tradition running in the family that's just as much about the people she's baking for as it is the treat itself.
"Baking is a huge stress reliever for me," she said. "I always love being creative and trying new things. It's so special to me because I have grown up baking with my mimi and mom and learning the best tips from them."
Homemade Apple Cider 
Recipe From- Delish 
Makes- 2 Quarts
Prep Time- 10 minutes 
Total Time- 3 hours 15 minutes
Ingredients
10 large apples, quartered (Ones with stronger flavors like granny smith or honeycrisp are better)

½ an orange, halved 

4 cinnamon sticks

1 tsp. cloves

1 tsp. whole allspice 

1 whole nutmeg

½ cup packed brown sugar
Directions 
Heat large stockpot over medium heat

Add apples, oranges, spices, and brown sugar

Cover with water by at least two inches

Bring to a boil before reducing heat

Simmer covered for two hours

Remove oranges halves 

Use a potato masher or wooden spoon to mash apples

Return to simmer 

Let simmer one hour uncovered 

Strain through a fine-mesh strainer

Press down solids to remove any juices leftover

Discard solids

Serve warm 
Pumpkin Spice Cupcakes
Recipe From- Delish 
Makes- 20 Cupcakes
Prep Time- 15 minutes 
Total Time- 1 hour 30 minutes
Calories- 303
Ingredients
2 cups all-purpose flour 

2 tsp. pumpkin pie spice

1 tsp. kosher salt

1 tsp. baking powder

½ tsp. baking soda

½ cup granulated sugar

4 large eggs

1 tsp. pure vanilla extract

1 (15 oz. can) pumpkin puree
Ingredients Frosting 
1 (8 oz.) block cream cheese, softened

4 tbsp. Butter, softened 

3 cups powdered sugar

½ tsp. pumpkin pie spice

1 tsp. pure vanilla extract

Pinch kosher salt
Directions 
Preheat oven to  350 degrees

Line two muffin tins 

In a medium bowl whisk together flour, pumpkin pie spice, salt, baking powder, and baking soda

In a large bowl using a hand mixer (or in the bowl of a stand mixer) add eggs one at a time beating thoroughly afterward, add vanilla extract and pumpkin puree; beat till incorporated

Add dry ingredients and mix till combined 

Fill cupcake liners ¾ the way full

Bake 20-23 minutes or until the toothpick comes out clean; let cool completely

While cupcakes are baking make the frosting 

In a large bowl mix together beat cream cheese, and butter till smooth

Add powdered sugar, and pumpkin pie spice; beat till no lumps remain 

Add vanilla and a pinch of salt

Frost cooled cupcakes and serve
Pumpkin Chocolate Chip Cookies
Recipe From- Delish 
Makes- 35 cookies
Prep Time- 15 minutes 
Total Time- 1 hour
Ingredients
2 ¼ all-purpose flour

1 tsp. Baking soda

1 tsp. pumpkin pie spice

½ tsp. kosher salt

1 cup (2 sticks) unsalted butter, softened

¾ cup packed brown sugar

½ cup granulated sugar

¾ cup pumpkin puree

1 large egg 

2 tsp. pure vanilla extract 

2 cups semi-sweet chocolate chips
Directions
In a small bowl whisk together flour, baking soda, pumpkin spice, and salt

In a large bowl with a hand mixer or with a stand mixer cream together butter and sugars until light and fluffy

Beat in pumpkin puree, egg, and vanilla extract until combined, then add flour mixture

Beat on low until now raw flour appears 

Fold in chocolate chips

Refrigerate dough for 30 minutes

Preheat oven to 375 degrees

Schoop one inch balls onto the pan, two inches apart 

Bake for 12 minutes or until puffed and golden brown 
Butter Pecan Cookies 
Recipe From- Delish 
Makes- 30 cookies
Prep Time- 10 minutes 
Total Time- 1 hour 30 minutes 
Ingredients
1 cup butter, softened 

1 cup packed brown sugar

½ cup granulated sugar

2 tsp. pure vanilla extract

2 large eggs

2 cups all-purpose flour

½ tsp. baking soda

¼ tsp. kosher salt

1 cup chopped pecans
For Frosting 
1 cup (2 sticks) butter, softened

3 cups powdered sugar

3 tbsp. maple syrup

⅓ cup heavy cream

1 cup pecans, for decorating
Directions
Preheat oven to 350 degrees 

In a large bowl using a hand mixer (or stand mixer) beat butter and sugars till smooth

Add vanilla and eggs till combined

Add flour, baking soda, and salt, mix till combined

Fold in pecans

Chill dough for 20-30 minutes

Scoop chilled dough into balls of dough and place onto baking sheets

Bake 10-12 minutes, let cool completely
For Frosting
In a large bowl using a hand mixer (or in a stand mixer) beat butter until smooth and fluffy

Add powdered sugar, beat till combined

Add maple syrup and heavy cream, beat till creamy

Frost cooled cookies 

Decorate with pecans (optional)
Caramel Apple Pie
Recipe From- Delish 
Makes- 8 servings
Prep Time- 15 minutes 
Total Time- 6 hours 40 minutes
Ingredients
3 ½ lb. assorted apples (granny smith, honey crisp, or gala) cored, peeled, and thinly sliced

¼ cup dark brown sugar, packed

2 tbsp. Freshly squeezed lemon juice

1 tsp. cornstarch

1 tsp. cinnamon 

½ tsp. Pure vanilla extract

¼ tsp. kosher salt

½ cup caramel, more for serving 

1 egg, beaten with 1 tbsp. Water

Coarse sugar, for sprinkling

Ice cream, for serving (optional) 
For Crust
3 cups all-purpose flour, plus more for surface

1 cup (2 sticks) butter, cut in ½ pieces 

2 tbsp. granulated sugar

½ tsp. kosher salt

1 tbsp. apple cider vinegar

6 tbsp. ice water (plus more if needed) 
Directions For Crust
Make crust, place flour and butter in the freezer for 30 minutes before starting the crust process

In a large bowl combine flour, sugar, and salt

Add butter using your hands or a pastry cutter, cut butter into flour mixture until pea-sized and some slightly larger pieces form 

Add vinegar and water 1 tbsp. at a time, until the dough starts to come together, moist but not wet, the mixture will be crumbly

Turn dough out onto a lightly floured surface, form into 2 equal-sized balls before flattening into disks, minimal-no cracks 

Preheat oven to 400 degrees, large baking sheet on middle rack

Roll out the dough while filling cools 

Roll out 1 disc of dough into a 12-inch circle

Transfer crust into a 9-inch pie plate, gently press to fit, trim edge to 1-inch overhang, tuck under itself and crimp edges 

Roll out another disk of dough, cut into strips and layer over top of apples, press strip edges into crimped crust
Directions For Filling 
In a large skillet over medium heat add apples, brown sugar, lemon juice, cornstarch, cinnamon, and salt

Cook until liquid has thickened and apples are tender (12-15 minutes) 

Added cooled apple mixture into pie crust
Further Directions 
Cool pie for 15 minutes or until crust is chilled

Brush chilled crust with egg wash and sprinkle with coarse sugar

Place pie on a preheated baking sheet and bake for 50 minutes

If crust darkens to quickly cover loosely with foil 

Let cool on wire rack at least 2 hours before serving 

Top with more caramel

 Serve with ice cream (optional)