Helping Hand
Freshman discusses experiences working at family-owned restaurant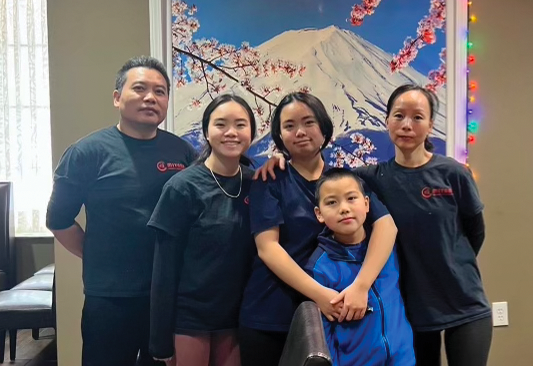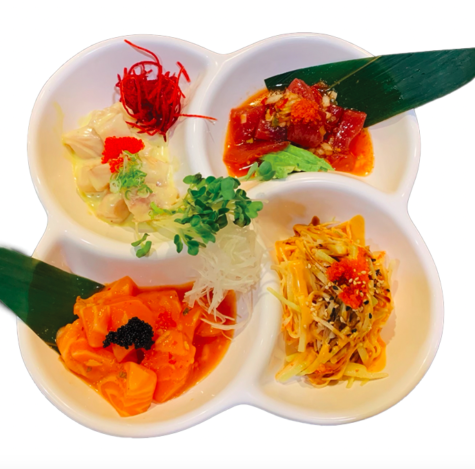 Located off 151st Street just behind QuikTrip and near Sweet Caroline's, is Miyabi Japanese and Asian Bistro. Freshman Nicole Cheng's parents are the owners of the restaurant, and she steps in whenever she can.
"I go after school, so I'm only there for a couple hours," she said. "I usually stand in the front as a cashier, and if my mom needs help serving customers, my sister [and I] will help her."
Cheng, who started assisting her parents with the restaurant when she was in fifth grade, admits that filling in at Miyabi can make for a busy schedule.
"Being able to finish all my schoolwork and helping out my family at the same time [is difficult], especially right now because there are no workers because of the whole COVID thing," she said. "It's really hard to keep both important things balanced."
Though managing all her activities can be challenging, Cheng believes she has earned much from her time working at Miyabi.
"Being able to learn how everything works in a restaurant [is my favorite part]," she said. "Normally, people don't get to experience that. I do get tired of it, but [I] have experience interacting with customers, and [I know] how to communicate with certain types of people."
The restaurant, Cheng explained, was passed down to her family from her aunt, leaving them with many renovations to complete before opening.
"It was a really long process because we had to basically reconstruct the whole restaurant and then choose new interior designs as well as menus," she said. "Those normally take forever because we have to have food, price and descriptions of what will be in there, so that's a lot of work."
According to Cheng, Miyabi's most popular dishes are those that are "Americanized," such as General Tso's chicken and orange chicken, but she has her own favorites.
"I like anything that's spicy," she said. "I like sushi mostly, though — even though I'm Chinese."
Though she works at the restaurant now, Cheng's plan for the future does not include inheriting Miyabi.
"I want to help [my parents] because I feel like it's part of my responsibility as their daughter, but I have other things I want to do when I grow up," she said.
Her involvement in the restaurant, Cheng said, has provided her with more than just useful experience — it has created a unique family dynamic.
"I see them every single day, so that's not annoying," she said. "But it definitely brings us a lot closer in certain moments."