Presidential Proficiency
Student council presidents explain what it means to be good leaders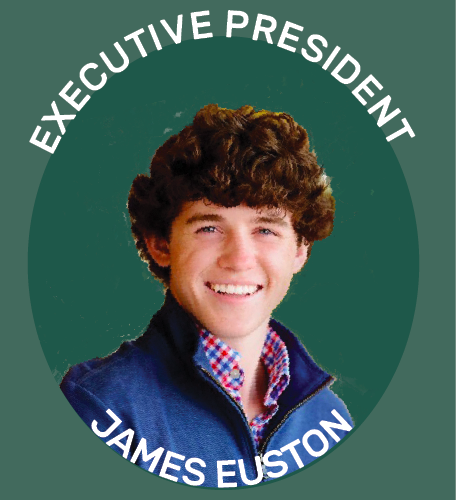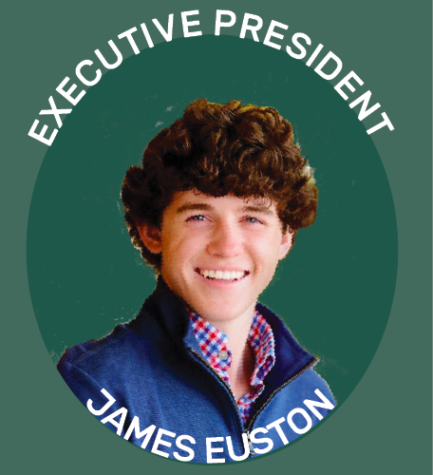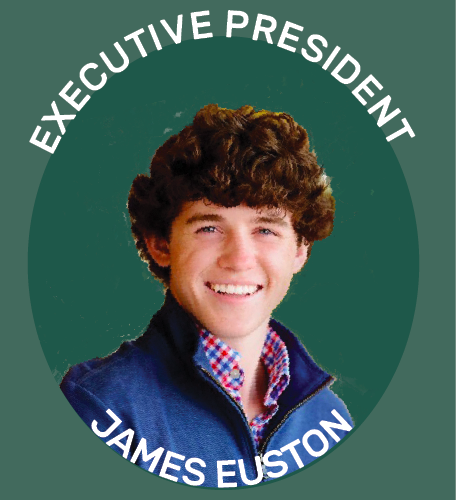 Senior James Euston holds the highest presidential role of all, Executive President.
"[I am] in charge of organizing basically all school wide events," he said.
Some of the more specific jobs include creating agendas for each meeting, communicating with administration and making sure all of the ideas get properly looked over and approved.
While these responsibilities might seem like a lot, he had been preparing for this role by being class president for the last three years.
"Freshman year, my parents and I joked about being in Student Council and then I thought it would be fun," he said. "I ran for president and got elected. From there, I just wanted to keep doing it because I found a lot of joy in leading the class."
After being in this position for so long, Euston has learned a thing or two about what makes a positive role model.
"A good president has to be someone who is willing to take risks [and] is a passionate leader," he said.
At the end of the day Euston enjoys being Executive President and although it requires a lot of organization, time and effort — it's worth it.
"I love putting on events that I know people are going to enjoy and creates more of a bond between classes," Euston said. "I just like seeing people be happy."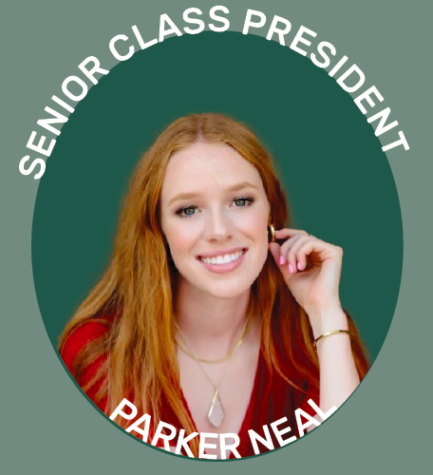 Senior Parker Neal took on the role of senior class president after being a class representative for the past three years.
"I thought it'd be a good opportunity for me to get more involved, especially [for] my senior year," Neal said.
Although this job helps students participate more within their school and develops long-lasting leadership skills, it also requires alot of time and effort to keep the system running.
"I'm responsible for [the reps], making sure things run smoothly, people are showing up and following through with the deal that they made when they decided to join Student Council," she said.
According to Neal, something most people don't know about being Senior Class president is that it is a life-long job. Being Senior Class President means that she has to plan all future events and reunions. Being president is a commitment that not everyone can handle but for Neal, she needs one simple quality.
"[You need] motivation to get things done — a lot of the time all you need to do is show up to the meetings and show up to the events that we host and actively care and be involved," she said. "If you're not there for the right reasons, you're not going to do your job well."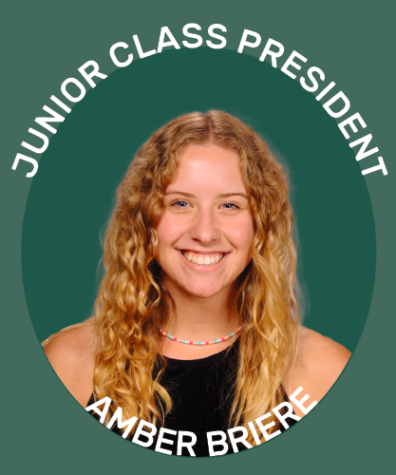 Junior Amber Briere wanted to be class president for a plethora of different reasons from planning the dances to setting up cool events — but the main reason was to connect with her student body.
"I wanted to be president because I wanted to be involved," she said. "This gave me a sense of responsibility, and it was an easy way to get to know more people."
According to Briere, being a president isn't as easy as it looks — it requires a lot of work on her part to make sure every event runs smoothly.
"One of the challenges that we face is class participation and trying to get people to want to come help with the hallways and want to go to the dances and participate in spirit days," Briere said. "It can be a real challenge."
Although the role comes with its ups and downs, at the end of the day, StuCo has had a lasting impact on Briere and given her some good memories and skills.
"StuCo made me a more competent person in my organization and my communication [skills]," she said. "It's made me work harder and realize time management [is important]."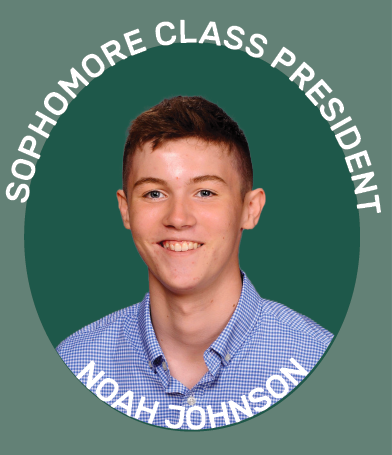 After being vice president last year, sophomore class president Noah Johnson knew he was ready to step into a higher position this year.
"I saw it as the next step," he said. "I wanted to accept more leadership, and I saw it as an opportunity to grow for myself."
To Johnson, this kind of responsibility is a necessary quality in any president. Knowing how to take command of a room and give meaningful contributions to every meeting is what makes or breaks a powerful candidate.
"[A good president needs] good leadership to start off with," he said. "[Something else is] putting others first and not always doing what exactly you want but what the majority of people want."
Having the right mindset is important to ensure that individuals are doing what is best for the grade as a whole. Johnson said this is just one of the things he has learned as president. With this mindset, they can connect with the student body on a new level.
"I really like getting to interact with students in a way that I wouldn't have before," Johnson said. "[I enjoy] getting to help out [with events] in every way I can and grow."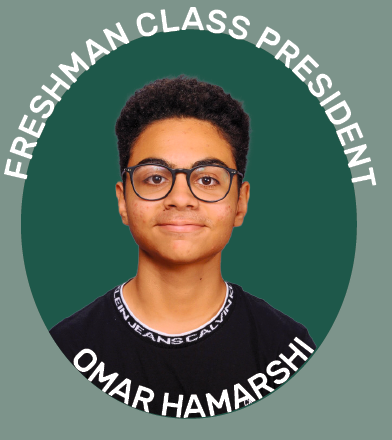 Freshman Class President Omar Hamarshi had to rise to the challenge when he was elected. He quickly had to adapt and learn how to be such a big role model for his class. While this may seem like a daunting task for many, Hamarshi knew what responsibilities he would obtain as president.
"There has been [a lot of] delegation of tasks," he said. "We all usually do the same amount of work [but] it just takes one or two people who are making sure everyone knows what they need to do. That's probably the most important thing [for a president to do] because if no one knows what they need to do, then no one's going to be able to get anything done."
After settling into the job, he has learned a few things about the presidency and what makes an effective leader.
"I genuinely love organizing events," he said. "The fact that I get to know more people as a president — I just love it so much."
Presidency may come with its perks, but for Hamarshi, it's about more than just the title — it's about not only being a good president but being a good person.
"I try to just make people happy," he said. "That's really my goal."