Going Public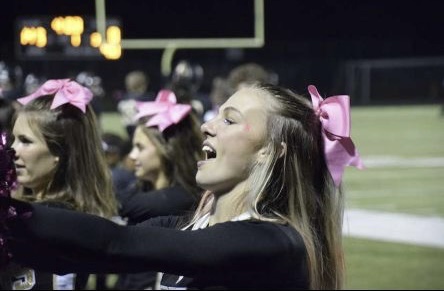 BV student discusses transfer to public school
Private schools are made out to be the nicest and most prestigious schools out there, but are they really? Sophomore Miranda Mayer has had experience attending both private and public schools.
"I went to St. Thomas Aquinas — I transferred after my first semester of freshman year," Mayer said. "For elementary and middle school, I was at St. Michael the Archangel."
Private schools work really well for some but not so much for others.
"It was very cliquey — I would say the teachers just feel like they're not happy," Mayer said. "They give off the vibe that they're just trying to get things off a list. I feel like I never learned anything important."
Private schools do have some advantages to them.
"It's easy to make friends and [the schools are] very organized," Mayer said.
There are more differences between private and public schools beyond uniforms, which bring quite a bit of controversy to the conversation.
"Everyone thinks, 'Oh, it's nice you don't have to pick out what to wear' — but no, the uniforms were so ugly," she said.
After transferring from private to public schools, Mayer could truly come to a conclusion of which type of schooling she gravitated toward.
"I definitely prefer the freedom of public school — I feel like the teachers are really into it," Mayer said. "I've had some of the best teachers that I've ever had here at Blue Valley."
English teacher reveals private school differences
After 12 years of teaching at Notre Dame de Sion High School, English teacher Casey Engel has moved from the private school world to public school at Blue Valley. She knew from the minute her interview began that she wanted to work at BV.
"I immediately started engaging in conversation with Mr. Dalton, Mrs. Kramer and Mr. Bacon as though I had already known them. I just felt like immediately I belonged here," Engel said. "My first impression was, 'this is truly a positive, welcoming school.' The foundation of strong morals and the love for students was apparent from my first minute here."
  Engel first taught at a public school in Chicago, then moved to Kansas and began teaching at Olathe South, but in 2009, she realized it wasn't the right fit for her at that point in her life.
"At that time, I was looking for a small school experience. Sion happened to have a position open, and I thought, 'well, this will be interesting; an all-girls, Catholic-but-interfaith school [will be] totally different from my public school background," Engel said. "The focus on social justice was very inviting to me — you know, respecting students from all walks of life."
Sion is a private Catholic and interfaith school, which leads to different practices than a public school like Blue Valley may follow.
"There's a lot of differences with how a school day might look [at Sion] sometimes, especially on religious holidays — and not just Christian religious holidays," Engel said. "There's celebrations of [all of] the major religions, and students will represent their religions in school gatherings."
Though Blue Valley is secular due to its public nature, the school still acknowledges and respects different holidays.
"When I first started here, our administration emphasized how we need to respect and recognize religious holidays — all religious holidays," Engel said. "They gave us information on when those are because we need to value and represent all students here, too. I was excited about that."
Sion is a small school with 585 students currently enrolled.
"[Class sizes] can get down to 10, 11 [or] 12 students, which really is ideal if you want to give them constant feedback, innovative curriculum and work with different creative projects — that's really, really nice," Engel said.
Though the class sizes are different at the schools, the students are largely the same.
"I have adored my private and public students; they are seriously fantastic, and that goes for their parents, too, who have a vested interest in their students' success," she said. "Personally, I just came from one of the best private schools in the midwest and landed at one of the best public schools in the country, so I'm feeling super lucky."