Dear Tigers,
Senior reflects on time in Student Council
At Blue Valley, one student is elected to be Student Council President. After three years of previous experience as class president, senior James Euston stepped up to the challenge.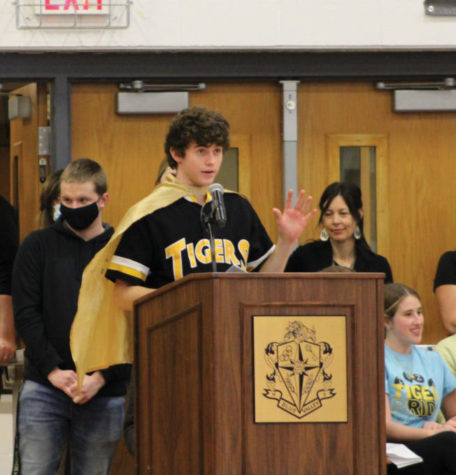 It all began during his freshman year as a small joke between Euston and his family.
"My sister ran when she was a freshman and didn't get it," he said. "I was like, 'Well I'm not very good at many things. Maybe I'll run just as a joke,' and she was like, 'You totally should.' So I did. We put a million signs up and then never looked back."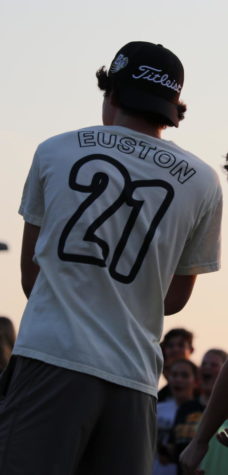 By being president, Euston has to put in a lot of time, effort and responsibility to make sure things get done and everything runs smoothly.
"The [executive] board are the ones in charge of facilitating the entire Student Council — so not only are we the ones that [are] manning the ship, but we're actually the ones delegating the tasks," he said. "We'll come up with ideas, but it's really Student Council's job to vote on those ideas, and we don't have a say in that. We follow what the people say. Then from there, we'll plan the events in our seventh hour — talk to administrators, talk to the janitors if we need to set aside seats, make phone calls to businesses and things like that. We are leading the charge on the big events."
By completing tasks and overcoming challenges, Euston has prepared for the future in a way unlike others.
"Looking ahead to college, I can see myself [taking on a lot]," he said. "Being able to balance in high school with all the clubs, activities and sports I'm in has definitely led me to be more organized, be more personal with everybody, be able to talk to a lot of people [and] speak in front of people. The major that I'm going into is youth ministry [and it] is going to be great for being able to speak in front of people. All those aspects have been good. I could go on and on about all the things I've learned."
Out of all the commotion of being a leader, Euston has enjoyable parts of being president.
"Being able to plan an event that is accessible to the entire school [and] being able to write an atmosphere that promotes school spirit and joy of the Tiger family is my favorite thing," he said.
Along with the ideal tasks, the end product of planned events and activities have created some of the most memorable times for Euston.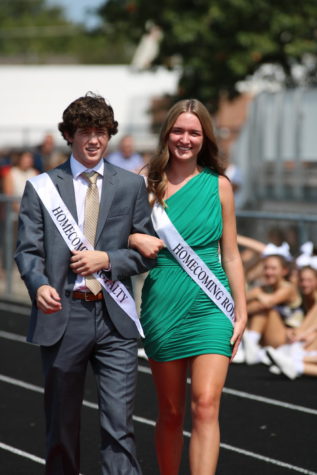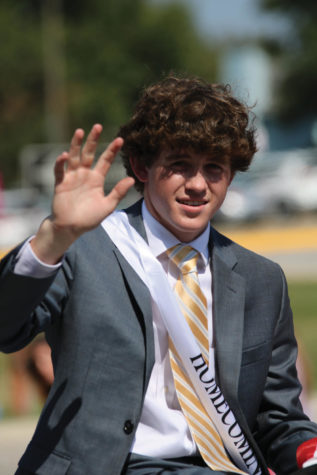 "Homecoming week was a highlight of senior year," Euston said. "On top of that, I really liked announcing during football [and for] football halftime for the royalty — that was a blast." 
After four years of experience, Euston shares some advice for students who might want in future years.
"Make sure your schedule is free, make sure you like people and make sure you like confrontation — when you think their ideas are good, be ready for them to be shut down and be ready to pivot," Euston said. "Be ready to be ready because if you're not, you'll be slacking and you will fall behind. Be ready for us to count on you."
|Photos by Stephania Kontopanos, Rhylan Stern and Charlie Trent