To My Little Brother
Senior discusses feelings about leaving younger sibling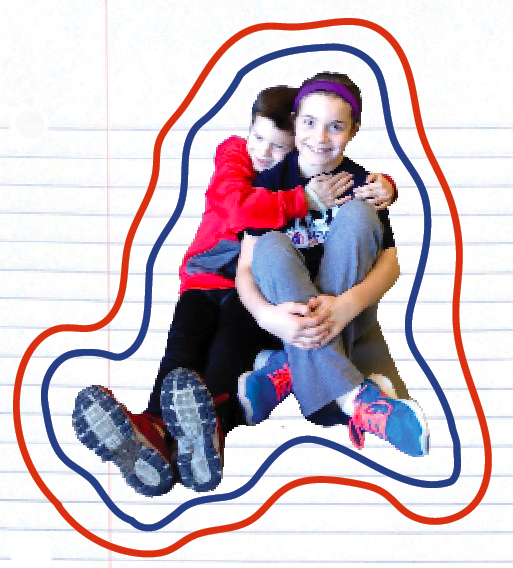 Even with the excitement of beginning a new chapter in college, seniors often acknowledge the friends and memories they will leave behind in high school. But what about the younger siblings who they will no longer live with for the first time in their lives? 
For senior Leah Dunton, leaving her brother behind will certainly be a facet of post-high school life she will have to adjust to.
"Me and my younger brother [Sam] are three years apart," Dunton said. "I would say [we're] very close — he's almost like a best friend to me."
Like most, the Duntons have typical sibling arguments, but this does not keep them from maintaining their frie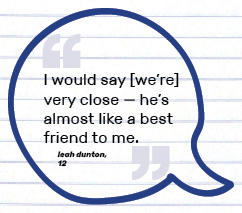 ndship. 
"We fought a lot when we were younger but I feel like recently, the closer we've gotten, the less we've fought," she said. "If we fight, it's over stupid things that'll last for five minutes."
Despite the minor relief, Dunton feels she will have by avoiding these trivial arguments, th
e prolonged absence of her brother in her future life weighs heavier on her.
"When we do get in those little fights, it'll be nice to be alone, but for the most part, it's more sadness of leaving them," Dunton said. "I think he definitely will miss me [too] because I feel like he would say the same — that we're really close — so I feel like it's going to be hard for him to be the only kid at home."
Dunton cherishes the memories she has had the opportunity to experience with Sam during their shared time together in high school.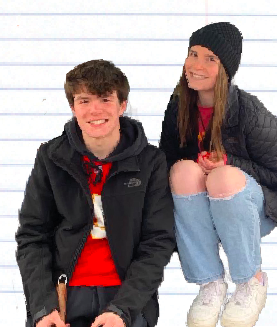 "He plays soccer, so it was fun at the beginning of the year if there was a soccer thing," she said. "Him being there, just getting involved with that, and getting to see him was really fun."
In good older sister fashion, Dunton leaves her brother with a few words of advice for his remaining years at BV. 
"I would say to get involved in the school spirit because as sophomores, they haven't really seen a lot of that from the past seniors," Dunton said. "Get involved in that and know that it's not weird to have some school spirit."