Life Abroad
Students share foreign exchange experiences
This year, Blue Valley has five students from Europe who are studying here for their senior year. Three are foreign exchange students — their primary purpose of studying here being the cultural experience. The other two are visa students, which permits them to receive a diploma at graduation.
Irene Berlini

 
Senior Irene Berlini is among the many foreign exchange students to come to BV.
"[I am excited for] learning as much stuff as possible, like culture and traditions," Berlini said.
Berlini is from Verona, Italy. She will be in the United States for 10 months, during which she will experience all things American such as football games, school dances and many other traditions. 
"I have always grown up with the American Dream, [going to] Prom [and being a] cheerleader," she said. "I wanted to see if it was real."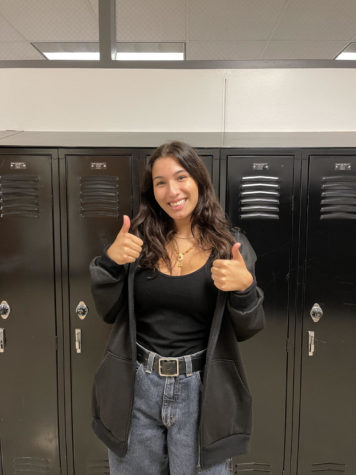 She found out about the opportunity when she was 11 years old and instantly knew she wanted to come to the United States. Berlini said the process was long.
"I started filling out stuff to become an exchange student in January, and it was pretty late," she said. "A normal exchange student starts to fill out documents in September [of the prior year]." 
She went through an agency called YouAbroad, an Italian foreign exchange program. Once the program was decided upon she began the paperwork process.
"[YouAbroad] had to see my English level, and they had to find a family. I then had to choose the state from the United States," Berlini said. "I chose Kansas, in the middle of the United States, so I came here."
Although excited to be in the United States Berlini struggles with being away from her family. 
"I miss them — I think it's normal," she said. "We try to stay in contact through video calls and messages."
Berlini is eager to learn more of the language.
"The fact that here you speak English all the time, I have to concentrate — it's very difficult for me," Berlini said.
She is also looking forward to the new people she is going to meet in the United States whether it's through joining new after-school activities or clubs or just from the classes she has. 
"In a year, I can mature through the people I find here," Berlini said. "They can be a part of my life that I can bring with me forever."
Mateusz Sawicki
Although Poland may have been senior Mateusz Sawicki's home prior to his arrival in the U.S., he intends to stay here even after his time as an exchange student is complete.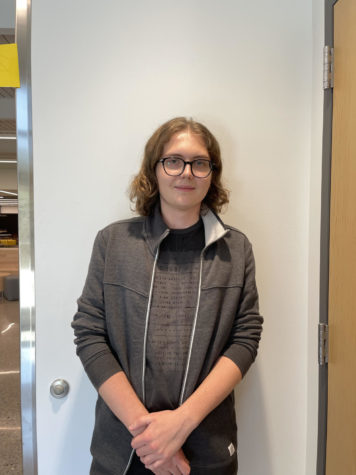 "I plan on studying at a university in America so I wanted this year to be an introduction year for me so I can learn to be more fluent with the language and familiarize myself with the culture," Sawicki said. "My dream university would be Princeton — they have a really good level of computer science there, and that's what I would like to study."
Besides jet lag, he has had a smooth transition to American living and is excited to make the most of his time here. 
"I look forward to getting involved with school life," he said. "I also hope to do some volunteer work here and experience America to the fullest."
Sawicki is thankful for the "kind and fun" classmates and teachers he has met so far who have made his experience enjoyable. 
"Honestly, it's even better than I imagined it to be," he said. "The food's great, the people are great, so I'm happy."
Davide Bacchini
Similar to his foreign exchange student counterparts, senior Davide Bacchini is eager to gain knowledge and experience during his time here in the US.
"[I'm most excited to] discover new cultures, new people, and improve my skills in English," Bacchini said.
As a member of the Blue Valley Soccer Team, Bacchini enjoys the atmosphere that this sport and others provide.
"I love playing soccer, and the football games are very fun," he said. "The people here are very nice—I like this school."
Mats Kappert
German foreign exchange student senior Mats Kappert is following in his father's footsteps by studying in America. 
"My dad did the same thing when he was my age, and his older [host] sister is now my host mom," he said. "They lived in Wisconsin, and now they live here."
Kappert went through the same program as his father to come to the United States. AFS, American Field Service, is an intercultural program that equips young adults with the skills and knowledge of other cultures to make a more "just and peaceful world," according to their website.
Kappert explains the extensive process to come to America.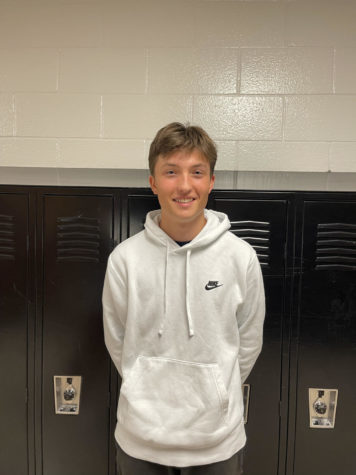 "You apply for it, then you have to fill out some forms, then I had to apply for a visa," he said.
After applying for a visa to live in the United States he went to the Embassy in Germany to fill out paperwork. Lastly, he was required to go to the doctor and receive vaccinations.
"I started the process in November [of 2021]," Kappert said.
He arrived at the beginning of August and will be in the United States until the end of the 2023 school year.
"[The hardest part of being a foreign exchange student is] talking in English all of the time and trying to be funny and interesting in a different language," he said.
Kappert looks forward to getting to know new people and gaining new experiences.
"[I'm excited for] , different cultures and fast food," Kappert said. "I like Chipotle — we don't have Mexican food [in Germany]." 
He is also excited about the courses BV offers.
"[I'm] trying out new things," he said. "[There are] a lot more elective classes and I'm taking ceramics."
Cloe Racca
Drawn to America because of its culture, senior Cloe Racca will spend 10 months in Kansas as a foreign exchange student originally from Italy. 
"I've always had this American dream since I was little, watching American high schools in films," Racca said. "Of all countries like Australia or the UK, America, for me, was the dream. I wanted to see if it was like this in reality."
From September 2021 to May 2022, Racca completed an extensive application process to be accepted for this program. 
"I had to be interviewed to see if I was qualified for this, and then I had to write some letters to be accepted," Racca said. "After my acceptance, I had to borrow from my parents a lot of documents to share with my agency and create my profile. Then I had to wait for a family for four months. Around mid-April, they chose me. After that, there are some exams to take to see your English level."
The most difficult part of this experience for Racca is missing the affection she had from family and friends.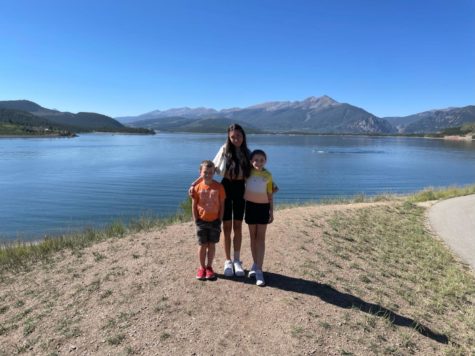 "I'm allowed to call and text them, but it's up to me to say 'Focus on things here and don't think too much [about things] there,'" she said. "For me, calling them every day makes me sad, so I try to avoid them, and maybe once a week I call everyone, but then that's it."
Racca, instead, tries to focus on moments that remind her how grateful she is to be here.
"Sometimes I think [about the fact] that I'm here or I'm doing cross country, and it's been something that makes me very happy," she said. "Also, when I went to the stadium to see the Royals, just being there and singing the national anthem made me emotional because those are the moments where you say 'I made it.'"
Although her journey as a foreign exchange student has not been linear, she is excited to adjust to her new life here. 
"I describe my experience as a roller coaster for now," Racca said. "I have some days when I'm really down — just thinking that one day you take everything you have, you go on a plane and the next morning, you are on the other part of the world alone with a family you don't know in a city that you don't know. It's hard, but it's rewarding because I'm so happy for all the people I'm meeting."