From the Booth
Senior commentates varsity football games, prepares to pursue a similar path in the future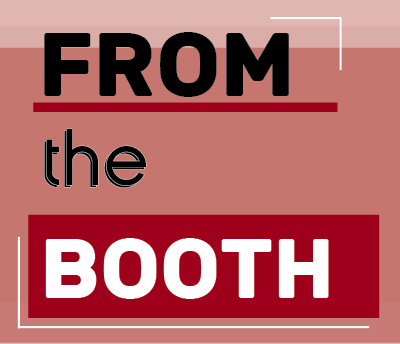 A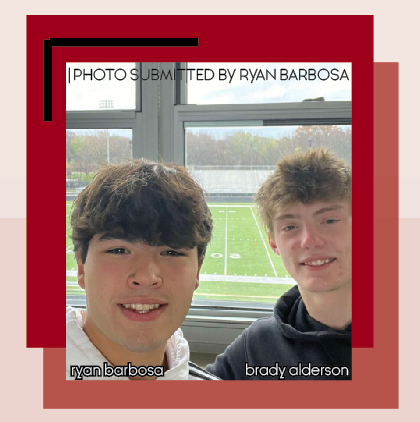 fter years of interest in sports announcing, senior Brady Alderson's life-long intent of pursuing this passion has come to fruition. 
"My dream has always been to be an announcer," he said. "I was talking to Mr. Reeves at the beginning of the year, and he said I could [commentate] the football game, so I found a partner to do it [with] — Ryan Barbosa."
Sports broadcasting is nothing new to BV. However, Alderson and Barbosa's commitment to the activity is what sets them apart from previous years. 
"There were people last year but they only [went to] two of the games," he said. "We've done every one so far except the first one of the year."
Their responsibilities are not exclusive to their time in the press box. 
"For away games, it's a little harder — we have to get all of our stuff packed up on Thursdays and stay after school some days to get all the mics and cameras," Alderson said. "We normally get there at 5:30, home or away, so we can set everything up. Sometimes we make our own rosters, and we've been keeping stats in it."
Sports announcing is a long-lived interest in the Alderson family. 
"When my dad was in college, he played baseball but he was also the PA announcer when he wasn't playing because he was a pitcher," Alderson said. "Since I was a kid, I was watching every sport I could, and I just liked the announcing side of things."
The experience of being in the press box and the importance behind the role is a large part of what makes this endeavor appealing to Alderson. 
"I don't even know how to describe it, but it's more fun," he said. "It makes me feel more a part of the game, and I like calling it. I think an announcer can make any play electric, and sometimes the biggest plays of all times are made by the calls."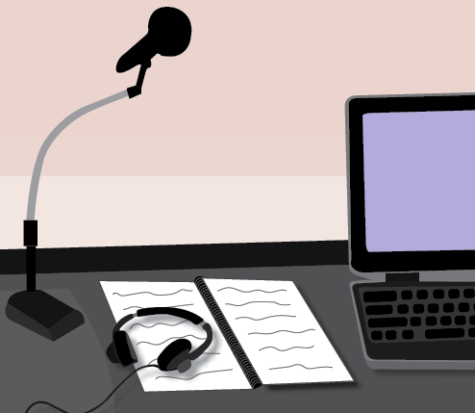 Enjoyment is not all Alderson gains from this experience. Hoping to pursue this passion as a career, he has reaped the benefits of having footage of the games he's commentated.  
"Me and my dad have made clips of the games and sent them out to people," he said. "I've gotten invited to go watch the football games in the KU and K-State press box so far, so it is opening up opportunities right now for what I want to do later."
To those interested in pursuing something similar, Alderson encourages them to seize every moment presented.
"Take every opportunity you can to go call a game," Alderson said. "Even if you don't watch football — whatever sport it is, baseball, soccer, basketball — if this is what you want to do, you can't miss an opportunity."