The New Brew
Coffee spot attracts BV students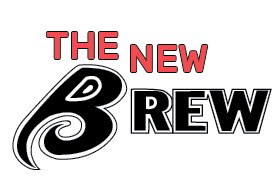 In early 2023, a new drink spot opened up, affecting all coffee drinkers nearby. 7 Brew is a drive-thru chain with drinks ranging from coffee to smoothies and more, with new locations popping up across the U.S.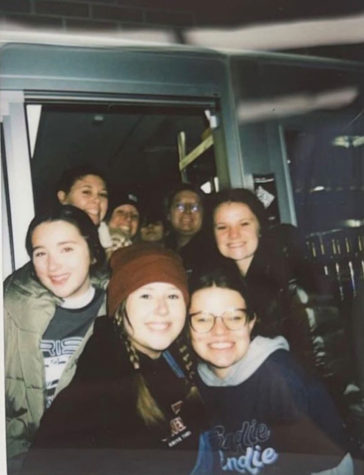 7 Brew's team is made up of high-energy, talkative people to create a more welcoming drink stand. Part of their job consists of creating conversations with every customer who goes by. 2023 early graduate Athena Haley began working at the stand after finishing first semester.
"I am a morning person so I have most of my energy early in the day, so I thought that worked out well," she said. "I love how happy and energetic everyone is because it helps the day go by."
Before the grand opening occurred, days were filled with lots of promotional tactics.
"We handed out drinks [after] school, we gave free drinks to teachers [and] we did our power hours, which were all small drinks being free," Haley said. "We gave out free drink cards to surrounding businesses [and] gave out drinks we were training with. We wanted to have everyone try our drinks and hopefully come back for more."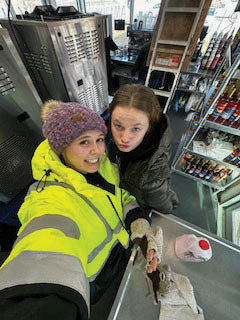 With all of the promotions, the drive-thru gained many customers.
"Working in rushes is honestly fun because you constantly have something to do and we try to get drinks as quick as possible," she said. "It's fun because everyone has so much energy."
On Jan. 28, 7 Brew held its "Swag Day" for the Overland Park location.
"The grand opening [was] so good — we did power hours leading up to our opening day," Haley said. "We were handing out free T-shirts, and we all trained really hard to be ready for the grand opening."
After joining the team, Haley has learned many lessons for her future.
"This job has shown me what it's like to enjoy coming to work every day, how to make the best out of things that go wrong and how to stay happy, even in stressful situations," she said.