Senior Johnny Perkins was named the Cystic Fibrosis Foundation's 2023 Great Strides Ambassador. Perkins was one of the first patients to ever be diagnosed with Cystic Fibrosis (CF) before birth. Through his role, he has helped educate CF awareness as a patient with CF himself and advocate for attending Great Strides. 
Great Strides is an annual fundraiser for the Cystic Fibrosis Foundation to raise money for the cause of fighting CF.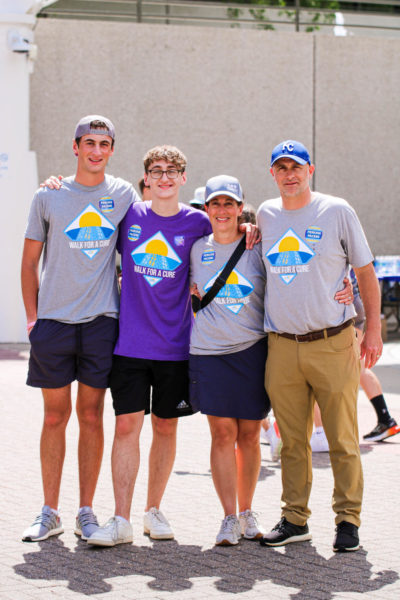 "There are different branches of the CF foundation across the country — the one in Kansas City is the Heart of America Chapter," Perkins said. 
Each chapter organizes their own fundraiser involving food, drinks, music and a walk that helps raise money through sponsors and donations for further CF research. Ever since he was 3 years old, Perkins has attended the Great Strides walk.
"I have been known to have CF my entire life, which used to be very rare," he said. "That's why I've been able to attend for almost all of my life."
Many major breakthroughs in research have occurred for treatments of CF. Perkins was on a clinical trial for medications to help with his CF.
"I got the opportunity to be a test case for it, and it has helped me dramatically," Perkins said.
One evening back in January, Perkins' parents broke the news to him that he was selected by the Heart of America Chapter as the 2023 Great Strides ambassador for the Cystic Fibrosis Foundation not only for Kansas and Missouri, but for Iowa, Minnesota, North Dakota and South Dakota.
"In these states, there are posters with my face on them given that I'm the ambassador," he said.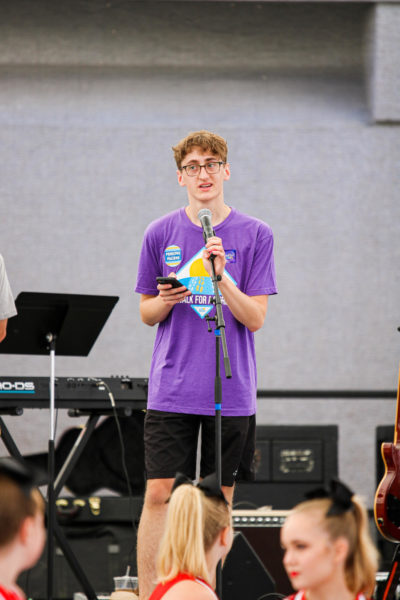 This year's walk was on May 13 at Crown Center Square. Each family of a CF patient has a team of around 20 or more people. Perkins' team was named the Perkins Pacers.
"I have my own special tent that's set up next to the stage for the CF ambassador," Perkins said. "That's something I've never experienced before — it [was] really fun being able to be a part of that and be the center of such a huge event." 
Before the walk, vendors often give away free frisbees and other toys people can play with. Games and prizes can also be found throughout the event.
Perkins finds spending time with his friends and family discussing the event and playing games to be his favorite part. 
"I always really enjoy the time before the walk," he said. "​​There's a lot to do [during] that time with the games and activities." 
Perkins gave a speech to the participants addressing his story and further information about Great Strides and CF. The teams were to begin the walk after Perkins was recognized.
Perkins has continued to advocate throughout the summer and will continue to do so until December, when the fundraiser will close for the year. Events constantly occur on the Facebook page and the CF Foundation's website. To find out about next year's walk, the details can be found on the CF Foundation's website along with links to donate and continue the cause.

"If you want to get involved, you can always use those resources," P erkins said. "That can put you in a place to receive awards or recognition and continue to work to fight against CF."