Since freshman year, junior Hadley Neese has been on the varsity team and went to state every year. Neese talks through her season and her future career plans.  
After beating the school record and winning 6A regionals, Neese believes this is her best season yet.
"It's one of the best I've ever had. I have reached a lot of really great goals this season, one of them breaking the school record being 70 and I hit 66," Neese said. "I was HyVee athlete of the week, so yes, I would say I had a really good season."
With the state championship around the corner, Neese is planning on placing high as an individual.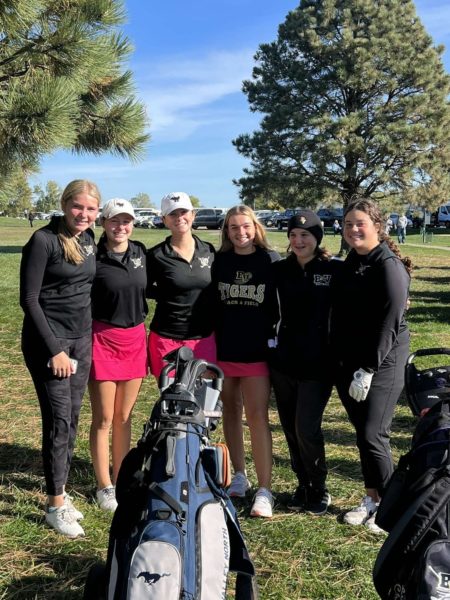 "Obviously, the goal is to place first as an individual, that's always the goal for anybody that thinks they have the ability to," she said.  "I'd be happy with the top three. But obviously first is where I really want to be."
To be able to succeed in this goal, Neese described how she was going to prepare for the state championship.
"I am practicing a lot of certain things I need to improve on," Neese said. "I think right now there's not necessarily anything that's going bad, just things that can be a little bit better. So you know, consistency off the tee hitting in the fairway more often than not, stuff like that."
Other than state, Neese is looking ahead at her bright future and where she wants to go with her golf career.
"I do wish to play golf in college. It's been a big goal of mine since I started three years ago and noticed that I can actually go somewhere with the sport," she said. "I would say that I have been communicating and talking back and forth with coaches about possibly going to their college."
From October 16 through the 17th, the BV girls' golf team went to state and placed 6th. Neese placed 2nd, finishing with 70-62-140.