Crossed Out: FCA name removed from club to encourage participation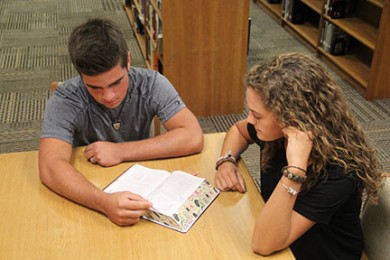 The Fellowship of Christian Athletes (FCA) is no longer active at Blue Valley. The name FCA was changed to Tiger Cross to encourage the participation of those who aren't athletes.
FCA is a nationally-sanctioned group for like-minded people to pray and to do service activities together. Participants did not have to be athletes to come to FCA, but Tiger Cross sponsor K. Dean Snell said many students who weren't athletes didn't feel comfortable going to the meetings.
"We felt like we could reach out to more people if we took the name FCA off [the club]," Snell said.
Tiger Cross stands for Tiger Christians Reaching Out Spreading Spirituality.
The club meets on Wednesday mornings in the Aux Gym, has coed bible studies every other Tuesday and hosts male bible studies on Thursdays.
Their next meeting is Wednesday Oct. 1.
Snell said Tiger Cross is not going to look much different, if at all, from FCA, aside from the name change.
Some students are trying to bring back an official FCA program, but there was not a faculty sponsor as of Sept. 19.