Hanging Out: Junior organizes Hammock Club, encourages other students to join
Walking past the Fixed Forum on a Thursday, you might be surprised to see a small group of students setting up hammocks.
This is one of Blue Valley's newest clubs — Hammock Club.
Club founder junior Elyse Kats said the club is not a thing to do but instead is a place to be.
"It's awesome because we all get to hang out together — literally and figuratively — and connect with people this way."
Club sponsor Kristoffer Barikmo said he was thrilled when Kats approached him with the idea to form the club.
"I used to be an Outdoor Leadership Club sponsor when I taught in Colorado," he said. "We did all sorts of adventure programming and went on backpacking and rock climbing trips. We don't necessarily have access to that here in Kansas, but we at least have an opportunity to learn things about the outdoors — and what better way to do that than getting out and hammocking in it."
Kats said she is hopeful there will be more club members in the future.
"We've had 10 to 20 [attendees] depending on the week," she said. "We've also had a lot of people interested in buying hammocks wanting to join, especially because Barikmo gets a discount with ENO, a hammock brand, so hopefully we will gain more members in the future."
Barikmo said he anticipates meeting outdoors but, in the meantime, enjoys connecting with students away from the classroom environment.
"Once the weather warms up, we're excited to get outside," he said. "It's also nice to take an opportunity to just pause and take a deep breath."
Kats said students should participate in the club not just to put an extra activity on college applications but as something to really enjoy.
"People should join Hammock Club because it's a really good place to get to know people who share a mutual passion," she said. "It's awesome to be in a club we care about instead of one we just want to use as a resumé builder."
About the Writer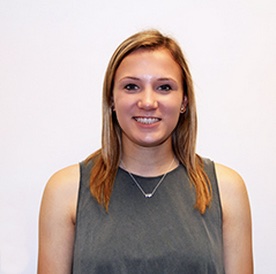 Maddie Davis, Co-Editor
Maddie Davis is the Co-Editor of the "Tiger Print." She enjoys soccer, writing, photography, designing and music. (If you ever want music recommendations,...