Five Cheers for Fifth Wall
The Bue Valley improv team is starting a new season
Blue Valley's "Fifth Wall" improvisation team members have been announced.
Drama teacher Jeff Yarnell said that he is excited to start the new season.
"Fifth Wall has been going on for a number of years," Yarnell said."When Rep Theatre had people that did not make it into a show, some of them would go into the performing arts center and they would just work on improv games."
The team meets every Thursday morning for rehearsal.
In order to audition you have to be in one of the Rep Theatre classes," Yarnell said. "Auditions are after school, kids come in and play a number of improv games, and then we pick 12-15 [students], and this year there are 15."
Yarnell said he looks for students to have original ideas.
"It's easy for high school students to come up with jokes that are sexual innuendo," Yarnell said."But to play to the top of your intelligence requires more from a performer, and it surprises the audience in ways that we think are certainly better."
They compete in competitions and perform in shows and events such as after prom.
Freshman Cat Farrell said Fifth Wall seems like fun and entertaining.
"I've seen lots of shows, and improv seems fun, but it does take practice," said Farrell. "I would love to join the Fifth Wall."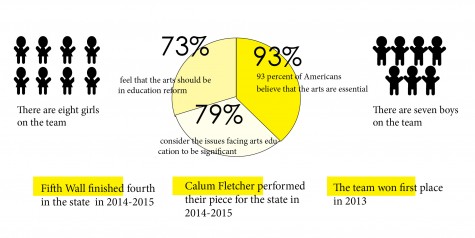 About the Writer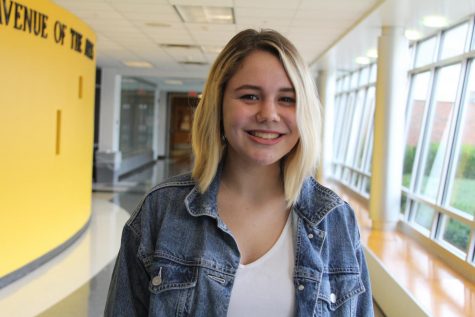 McKenna Cole, Managing Editor
McKenna Cole is a senior and the Managing Editor for "The Tiger Print." In her free time she enjoys hammocking, drag queens, guacamole, serving the...