Twins on homecoming dance
Sisters show night and day opinions on the upcoming event
Max Piero, Fall 2015 J1 Student
October 24, 2015
Christina Milich and Danielle Milich have night and day perspectives on attending Homecoming activities.They are freshman twins at Blue Valley.
The football game is Friday, and Danielle decided she is not attending.
Danielle said "she will most likely watch Netflix, talk about stuff and be lazy."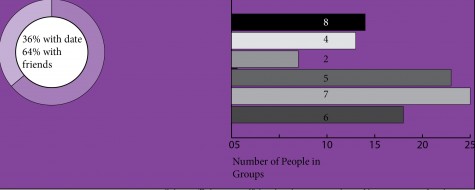 Her twin sister has the opposite plan.
"I personally enjoy watching football and all that stuff,"Christina said,"  but the other fun part of it is the social aspect of getting to hang out with your friends [and] have something mutual you both enjoy cheering for."
They discussed what Homecoming preparations were done already. Danielle said "My family is trying to make me get a dress."
Christina's preparations included getting a group while making it work out with a volleyball tournament.
Christina said "I have picked out a dress, I have got most of my jewelry and I'm looking at shoes."
"Me and my friend Cali are going to get together and hang out at one of our houses," Danielle said,"I don't like big crowds, it doesn't sound fun to me. People say Homecoming isn't fun."
While Danielle is not interested, Christina said "I do plan on going to Homecoming, because it is our freshman year, and we don't have any experiences with those things. How
do you know you don't like it if you don't try first?"