Local-National-International News Explained
New BV superintendent
Effective July 1, incoming superintendent Dr. Todd White will become acting superintendent of Blue Valley school district. This change comes after the former superintendent Dr. Tom Trigg left BV for a new job in Texas. It was a unanimous decision from the board of directors to appoint White after nearly a year-long search and interview process. White has been in education for three decades, including 13 years as the superintendent of North Kansas City school district. His main focus will be on providing adequate funding to BV schools and continuing the tradition of excellence Trigg started.
Why is this a big deal: Kansas is in a turbulent time with budget and education problems in the local government. The funding has been mostly cut to all but the bare minimum, so it is imperative White forms symbiotic relationships with legislators. BV is the largest district White has worked with, so these next few months will serve as a transition period to the mechanics of our district.
iPhone Court Case
The shooter's iPhone from the San Bernardino attack has been attempted to be unlocked by the FBI as it could reveal important details with Syed Farook's involvement with ISIS. The FBI mandated Apple to develop software to decrypt locked iPhones. Apple then filed a motion to block the FBI's court order to unlock Farook's phone, claiming it set a precedent for future security cases. By developing software that could bypass the passcode function, Apple claims it leaves a backdoor open to the government and hackers to invade privacy. However, the FBI maintains its stance that not doing so presents a danger to U.S. citizens.
Why is this a big deal? Creating the software to bypass encryptions for the governm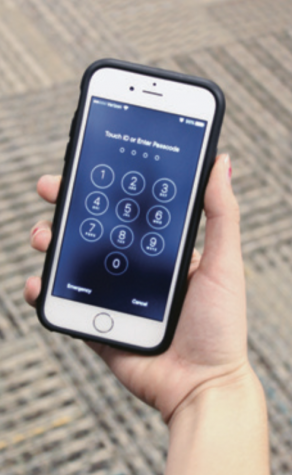 ent leaves much room for speculation on how far that reach will go. If this case reaches the supreme court and is ruled in favor of the FBI, the privacy of iPhone users could be seriously impeded. It would also provide much-needed details on Farook and several other cases that are pending due to the same problem. In this digital age, new precedents are being set everyday — this will be no exception whatever the ruling.
Trudeau Visits White House
Canadian Prime Minister Justin Trudeau visited the White House as the first Prime Minister to do so in nearly 20 years. As part of his three-day visit, Trudeau met with congressional leaders, cabinet officials and President Obama. As the U.S.'s ally to the north, Trudeau wants to strengthen the relationship between the two countries in matters of trade, fighting terrorism and combatting climate change.
Why is this a big deal? Canada's last prime minister all but neglected a relationship with the U.S. and Obama. However, as Trudeau and Obama lean toward the same side of the political spectrum, the initiative was taken to revamp cooperation. The pair of leaders have similar goals internationally, but with only 10 months left for Obama and the possibility of a very ideologically different president next year, Trudeau will need to work quickly on accomplishing his goals.