Out of the Country Vacation
Wang family takes a trip to Asia
Traveling around the world can be fun and a great experience according to freshman Annie Wang. On May 28, 2016, Wang and her family went to Asia to visit their family that live in Beijing and Tianjing. The Wang's said it took 13 hour to get to Tokyo, the first place they went, from Chicago. They visited many places.
"I went to Tokyo, Hakone, Kyoto, Taipei, Chengdu, Jiuzhaigou(Sichuan), Yiwu, Guangzhou, Tianjing, and Beijing," Annie Wang said.
According to Jason Wang, Annie's dad, he wanted to go to China because he used to live there.
"I went because I was born there and I wanted to visit. We visited other countries because we were already going to Asia," Jason said.
When they got to Asia, Annie said they went to some fun tourist attractions.
"I saw many places such as shibuya crossing in Tokyo, climbing the mountains in Jiuzhaigou, and visiting the tall tower in Taipei. I went shopping, swimming, hiking, ate new and exotic foods and multiple other things," Annie said.
Jason said the trip cost a lot of money.
"The trip was very expensive. It costs about $10,000 to $20,000," Jason said.
Annie said they were in Asia for four weeks but that wasn't the longest time they've been away from Kansas.
"It's not the longest I've traveled. I've actually stayed in China for two months before and attended daycare there as well," Annie said.
Jason said that there are different cultures everywhere you go that will teach new things about each place and about yourself.
"Different trips have different things and cultures. You learn the culture, food, and scenery," Jason said.
Annie said the decision to travel was an easy one.
"We were gonna go visit family in China anyways because we hadn't gone in about 2-3 years and my dad wanted to go to Japan and I also said we should go to Taiwan, Singapore and Thailand but we only had enough time to go to Japan and Taiwan," Annie said.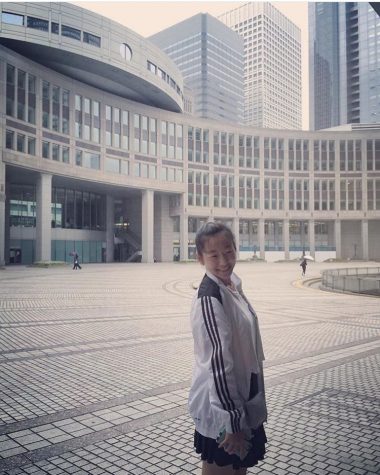 Annie said that the worst part of the trip was the long flight and jet lag but the best part was hanging out with friends and family.
"Just the whole traveling experience was great because traveling is one of my favorite things to do," Annie said.
According to Jason, it is important to travel.
"If you have the money and the time, travel is a good thing but not necessarily all the time, just once in awhile," Jason said.
Annie said that in general, the all-around trip was great.
"Overall, the whole trip was really fun and allowed me to experience more places and the  different ways people live life. Also, I got to visit many places and see the beauty of each of them and that's one of my favorite things to look for when traveling along with having fun and relaxing which I also did," Annie said.