Behind the Scenes
Members of Student Council share details behind school events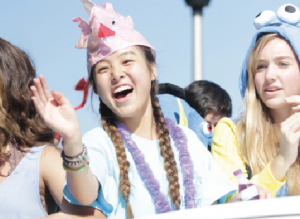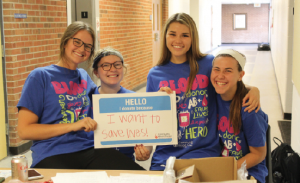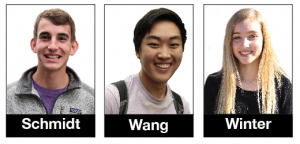 From Homecoming activities to the Blood Drive, Student Council is in charge of some of the largest school-wide activities. Executive vice president senior Ryan Schmidt said Student Council spends a lot of time organizing events.
"Around the dances, there's a lot of planning that needs to be done," Schmidt said. "This year I had to organize the Homecoming parade. That was a lot of work, but it's really cool to see it all come together."
Much of the planning that goes into school events requires approval from different sources, executive president senior Alex Wang said.
"We normally talk to our sponsors about our event ideas that we have, then present it to our Student Council," he said. "We take a vote on whether or not we can do it. Right now we're planning a volunteer project."
Sophomore representative Lauren Winter said one of the most challenging aspects of the group is collaborating with other members.
"Everybody has ideas, and it's hard to put everyone's ideas together," Winter said. "It's a big time commitment, so you need to be able to put forth the time and effort. If you are thinking about joining [Student Council], you just need to be committed and really want to join."
Schmidt and Winter said they like being a part of Student Council because it's an easy to way to contribute ideas to make the school better.
"[People should join] if they want to have a say in things, help out and give back to the school," Schmidt said.
All students can join Student Council, even if they don't have an office position.
"They can contact anyone in Student Council, find out when meetings are and show up," Schmidt said. "We're welcoming and don't turn [people away]."