New Beginnings
BV student body experiences arrival of new staff members
Hang on for a minute...we're trying to find some more stories you might like.
As a new class of freshman flood into the Blue Valley halls, BV also welcomes 16 new members to it's staff. Here's your chance to get to know a few of them.
Carrie McLain: ELA & Read 180
"New curriculum, new staff, I'm familiar with a lot if the kids. I'm close to home. Just change in general, change is always good."
Fun Fact: "I have two boys that go here."
Kim Kaminos: Spanish 1 & 5
"I'm really excited to get to know some of the students. You can tell there are some really amazing students that are hard workers by seeing the course load they've challenged themselves with taking — I'm really excited to work with them and see how far we can go in the Spanish language."
Fun Fact: "When I was in high school and wanted to improve my Spanish, I decided to get a job at Chipotle and now my husband is a General Manager at Chipotle — so Chipotle has been a very important part of my life for the last 10 plus years."
Mary Ellen Grojevi: Library Media Specialist
"I'm excited to get the chance to work with 2 people and putting ideas together. Also, getting the chance to work with high school kids because coming up from middle school, to high school, I'm getting to do different things. Things that are a little more rigorous and just kinda changing it up. We are also going to be bringing in the Johnson County Library this year, which will be really cool."
Fun Fact: "I'm kind of a book geek. I get really excited about showing students the new books."
Tim Jones: Geometry & Algebra 2
"I think the math department is really good this year — they seem like they have their stuff together."
Fun Fact: "I actually never took Geometry in high school. Another fun fact is that I have a son who teaches in Istanbul, Turkey."

About the Writers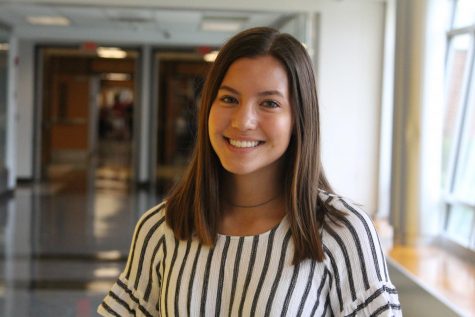 Maddy Kang, Staff Writer
Maddy Kang is a junior staff writer for "The Tiger Print." She plays varsity soccer and is involved with Tiger Mentors, Student Council and the Environmental Club. In her free time, she likes to work out, go out to overpriced dinners with her friends and scroll through Twitter. She also likes to listen to new music, paint and binge watch shows and Netflix original movies. This year, she wants to improve the quality and maturity of her designs for her stories. After college, she wants to major in health science.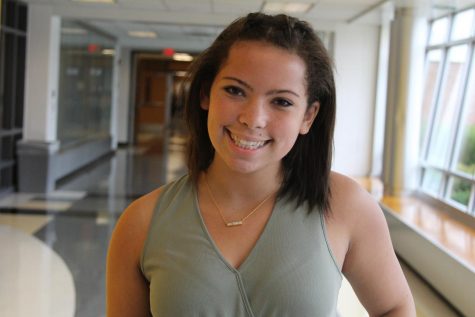 Shay Lawson, Staff Writer
Shay Lawson is a junior staff writer for "The Tiger Print." She is a varsity Blue Valley cheerleader, Tiger Mentor and in the Environmental Club. She enjoys listening to music and meeting new people. After high school, she wants to travel and gain as many new experiences as she can. Her life motto is: Expect nothing and appreciate everything.