Fast-acting Drug to Cure Depression
Ketamine based drug just supported by the FDA is something you might not expect
Recently, a fast-acting cure to depression was approved by the Food and Drug Administration (FDA). The treatment is named esketamine, a nasal spray developed by a branch of Johnson & Johnson called Janssen Pharmaceuticals Inc.
The treatment consists mostly of an increasingly available anesthetic, ketamine. During the 1980s and 1990s, it was popular club drug known as Special K.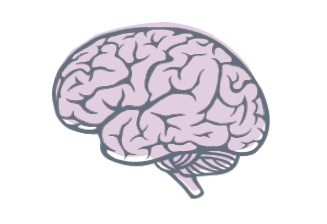 While the general anesthetic of ketamine is usually having to be paid out of pocket and not approved by the FDA for depression, esketamine would most likely be covered by several insurance plans.
Like ketamine though, esketamine has a high potential for abuse. Both can cause psychotic episodes for those who are high risk.
Because of this, it is required to take esketamine in a doctor's clinic. The course for this recently approved drug is twice a week, for four weeks, along with boosters as needed. After taking the drug, the patient must be monitored for two hours before leaving the clinic. It is highly recommended that the patient does not drive home and find a different form of transportation.
According to Janssen, the one-month course of treatment will be between $4,720 and $6,785.
Some experts of treating depression are a little wary of the drug because of the mixed results from the esketamine trials carried out by Janssen. In one trial, those who were on esketamine statiscally outperformed better than those on the placebo, but not in the two other trials. Usually, the FDA requires two short-term successful trials of the drug before it's approved, but this time the agency allowed esketamine to instead study the relapse and how well people did on the drug. Janssen reported that about 25 percent of subjects relapse during this trial juxtaposed to the 45 percent of subjects that received the placebo spray.
According to the New York Times, 16 million American adults suffer from depression; many doctors hope that esketamine will help cure it as well as anxiety and suicidal thinking.