Relay For Life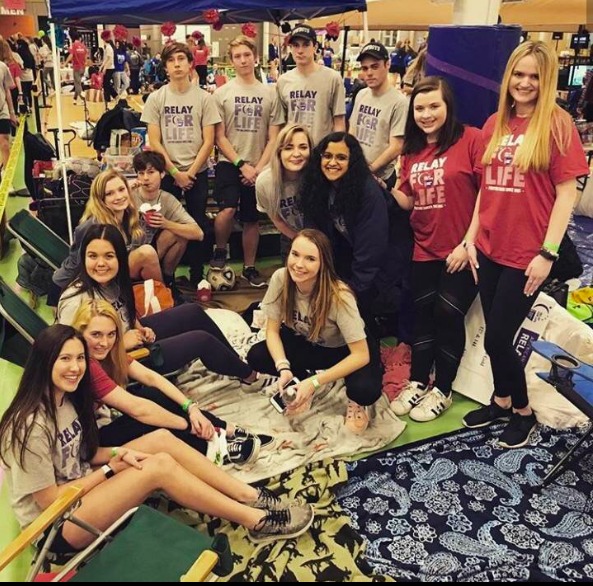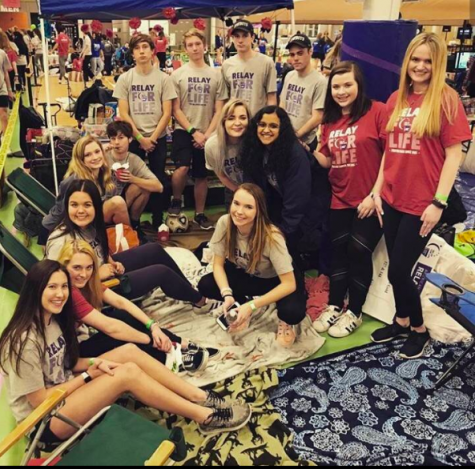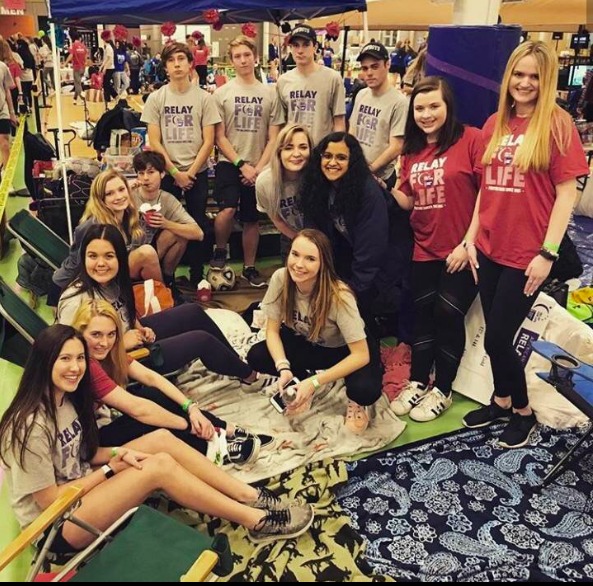 Every year, Blue Valley students have the opportunity to take part in the Relay For Life fundraiser for cancer research.
Participants form a team, and members take turns walking around a track, making sure that someone is walking at all times.
When not walking, students can play games, activities and enjoy other entertainment. The sessions range between 6 to 24 hours long and last through the night to represent how cancer never sleeps.
The event is associated with cancer awareness and raises money for research. But where exactly do the donations go?
In order to attend the event at New Century Fieldhouse on March 1, BV team members contribute $20 for general registration and fees as well as a $100 donation. This money goes directly to the American Cancer Society.
Donations can be used in many different ways to benefit the fight against cancer.
$10 provides free exercise programs that assist cancer patients in building strength and fitness during and after treatment.
Twenty-five dollars can help transport cancer patients to and from the hospital for treatment.
$100 allows free accommodation for cancer patients, their families and caretakers during treatment.
Five hundred dollars pays for overdue electric, phone or gas bills for cancer patients who have not been able to work.
Five thousand dollars benefits ground-breaking research into new and better ways to prevent, diagnose and treat cancer.
According to the American Cancer Society, money raised from Relay has been a key part in saving almost 1.5 million lives since the early '90s, that otherwise would have been lost without the funds raised by Relay For Life is a major contributor in funding groundbreaking cancer research, providing free information and support and helping to prevent cancer and find it earlier when it's easier to treat. It's also an experience that BV students can share with friends.
Participation is not required. To donate to this cause visit https://secure.acsevents.org/site/SPageServer?pagename=relay_donate_now