Is Apple the New and Improved Netflix?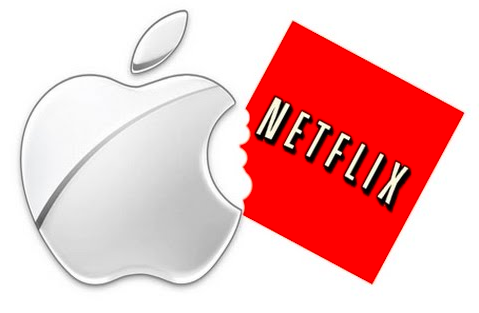 We've all heard the rumors that Apple's going to become a competitor of Netflix and Amazon Prime. Although this news was confirmed on March 25th, when Tim Cook introduced Apple's own version of Netflix or Amazon Prime at the Steve Jobs Theatre.
In order to get enough attention to this new product, Apple used well-known people who are in the entertainment business like Jennifer Aniston, Reese Witherspoon, and Oprah Winfrey to help hype up his product. To do this correctly, he brought these people to the stage will him when he announced the product.
Apple has also promised to release new shows monthly to keep up with those viewers who like to binge watch. These shows will be from a variety of genres so that different types of people who like different types of shows can each enjoy the product. It's meant for everyone to enjoy, no matter who's watching. Everyone will be able to find something they enjoy through it.
This fall when the product is released, it is planned to reach over 100 countries. Although Apple hasn't given out an amount for how much this will cost the consumers, they say this will information will be released later this fall. Which leaves people to wonder just how pricey it will be.
As time goes on, more and more people hear about how Apple is challenging Netflix, a product that the world has grown to love and cherish. But with all of this attention on the Apple, the question that arises is, will Netflix continue to run too, or will Apple's be such a hit that it blows Netflix out of the game?
The world loves Apple for its computers and iPhones, but is it ready for a new entertainment streaming product? Especially when there are so many already out there? I guess we'll just have to wait and find out in the fall.