Royal Baby Born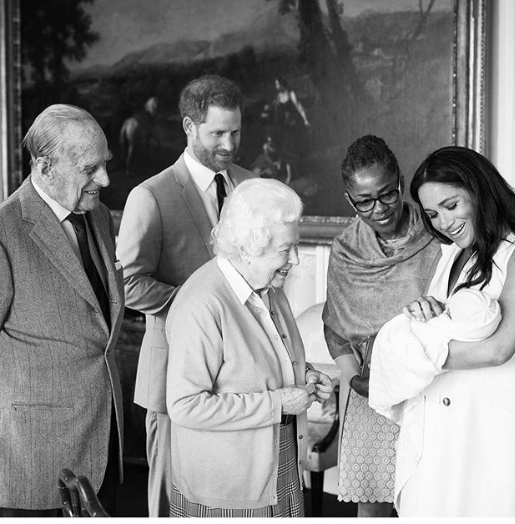 Monday morning the royal baby of the Duke and Duchess of Sussex came into the world at the weight of 7lb 3oz. The baby boy and his mother were both healthy and in good shape after the birth. The baby boys name was still up in the air until the announcement came after the Queen and Duke of Edinburgh met their eighth great-grandchild for the first time at Windsor Castle. Meghan and Harry decided to call their son Archie Harrison Mountbatten-Windsor but have chosen not to use a title for their first born. Instead of a title, the young boy will simply be Master Archie.
Harry's brother, William (Duke of Cambridge), gave his thoughts and he was "obviously thrilled, absolutely thrilled and looking forward to seeing them in the next few days when things have quieted down. He added, "I'm very pleased and glad to welcome my brother into the sleep deprivation society that is parenting." as he ended his public speech on his new nephew. The entire royal family, as well as Meghan's family, are thrilled to welcome this new piece of sunshine into their lives.
As expected the entire country is thrilled and many Americans as well considering Meghan is for the United States and still holds American citizenship as she still awaits her citizenship within the United Kingdom. The new question arising is will the baby hold dual citizenship since his mother soon will. The baby will obviously be getting a lot of press over the next few months as we watch him grow. Welcome to the world Master Archie we welcome you with open arms.