all the bucks on the ball
The effects of new state betting laws on 2020 March Madness tournament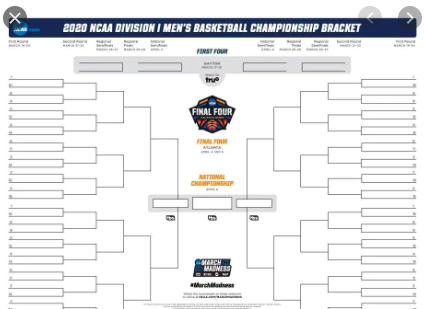 As football season winds down with the historical Super Bowl LIV championship from the Kansas City Chiefs, sports fans across the nation turn their attention away from the turf fields and focus on the courts in the month of March to experience the highly-anticipated NCAA March Madness tournament. 
This year, the selection committee revealed the 68 college basketball teams that will be participating in the tournament on March 15. With the beginning of the tournament comes the intense betting associated with this sport. Much like other sports championships and tournaments, fans across the nation do not hold back when it comes to spending the big bucks on their favorite teams. 
According to statistics from Forbes, Americans are projected to spend a cumulative $8.5 billion on betting alone just this year, a significant increase from previous years with only Nevada as the state to legally bet in. 
As of 2019, legislation officially allowed sports betting to be legal outside of the state of Nevada. This new rule now includes New Mexico, New Jersey, Pennsylvania, West Virginia, Rhode Island, Delaware and Mississippi. 
Due to the passing of this rule, betting across the nation is projected to increase at a drastic rate. So how are fans able to participate in betting this year? 
The top two easiest and most commonly used methods include the brackets, which are used for pooling and wagering between friends, families and coworkers, as well as the use of the sportsbook. With sportsbooks, the NCAA thoroughly emphasizes that participation is highly dependent on where you are and if you have the ability to make a live wager. 
Based on current research from the NCAA, the states that were chosen for legalized betting all depended on their appeal to court and if the court saw the need to approve it. Now that there are new states that have been approved to provide legalized forms of betting, fans across the nation will be able to legally participate across different parts of the nation. 
While non-sports fans might view betting as a waste of both time and money, those invested in the sport have no issue with spending whatever it takes to wager on the success of their favorite college basketball teams.
As the tournament goes on, the NCAA association warns fans to analyze the risks of betting and gambling and to not risk what you do not have.